Planning a wedding can be a very stressful event but there are some aspects of planning a wedding which can be a great deal of fun. Selecting wedding favors can be one of the aspects which can be fun.
Many brides and grooms may spend a great deal of time, energy and money planning on the location and the food for their wedding but they may not realize the wedding favors they give out can be a very important part of the wedding planning. This is because the wedding favor is the one item the guests take home and will therefore be the one item which the guests remember for the rest of their lives.
For as long as they have your wedding favor, it will serve as a reminder of your wedding day. Keeping this in mind you will want to select a wedding favor which is truly unique.
Personalize Cookies Wedding Favors
| | |
| --- | --- |
| | |
| | |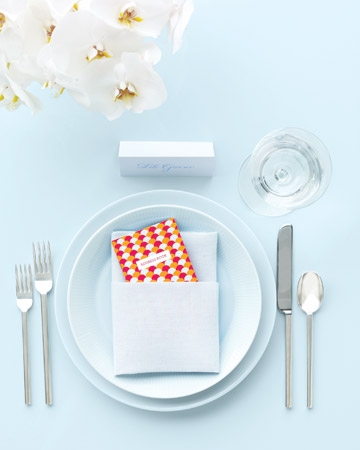 Personalize Address Book Wedding Favors
Address Book wedding favor. A sweet side product of the day you start your new life together? Budding friendships between your guests.

Make sure those bonds last by giving them address books to collect the contact information of all their newfound pals. Get them started by stamping your newlywed names and your address in the book.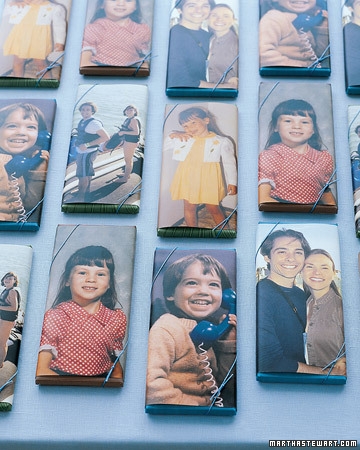 Personalize Candy Wrappers Wedding Favors
Chocolate bars adorned with the faces of the bride and groom are sweet in more ways than one. Choose a few favorite photos, then print them using an ink-jet printer or photocopy onto lightweight paper. (Enlarge or reduce images if needed.)

With a paper cutter, trim so photos are slightly shorter than candy bars. Remove outer wrappers but not inner foil. Wrap each candy bar with a photo, and secure in back with double-sided tape. Adorn with waxed twine tied in a small bow.
Personalize Votive Wedding Favors

Votive wedding candle favors are great gifts to give to your wedding guests. They are attractive, useful, and smell good if you use scented candles. And who does not enjoy aromatherapy?

Everyone enjoys candles, either for the smell or for the soft glow they provide on a cool evening. They are romantic and make a room look inviting and warm. Candlelight also makes us look more attractive than a direct light.

I enjoy using them for dinner parties and for holiday parties, especially around Christmas time. I fill the house with candles at Christmas.
Votive favors are simple to make. There are several ways to make them attractive and appealing.

Gift of Spices Wedding Favors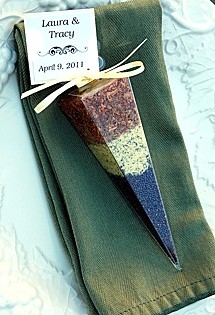 Give the gift of taste and class with personalized spices and seasoning blends. Historically, spices were often presented as gifts, much like jewels and precious objects, and were often collected as heirlooms, considered the most highly prized of all luxury goods.
This can work well with your theme if it focuses on cooking or may be appropriate even if your wedding does not have a particular theme. Try attaching a ribbon to each spice with a short note about how love is the spice of life. This play on words can help to make the favor appropriate for a wedding.

However, it is also a gift your guests are likely to appreciate because it is really something they can use. Unlike many other types of favors which may not be very useful, a favor of spices is a great idea which is both unique and useful.

Gift of Home made Beer Wedding Favors

A final idea for a unique wedding favor is a bottle of your and your new spouses favorite wine or home made beer. Many brides and grooms give their guests small bottle of wine or champagne as a wedding favor.

However, if you are not a big fan of wine or champagne and much prefer a nice cold beer, you can use beer as your favor instead. This will be considerably more affordable and will likely be a more accurate representation of your personal style.

If you plan ahead you may even be able to have the labels customized to include your names and the date of our wedding so your guests will think of your fondly when they enjoy their beer.
I invite you to share your own unique wedding favor ideas :)