Here is my challenge entry for the iCraft blog challenge for The Elements: The Wind. I knew I wanted to make something with wings and, when I thought of the wind, I thought of blue skies and white clouds. Once I chose those colours, it just looked so baby boy to me, that I had to make this teddy bear in to an angel, so that I could have something winged and connected to the sky.
Voila - a Teddy-Bear Angel Baby Card!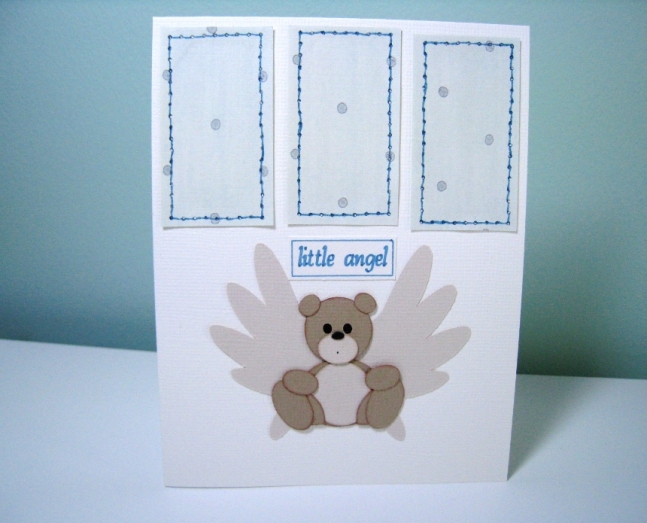 I have been meaning to make a new teddy-bear die cut for about half a year. I've had this fellow sketched for about 2 months and, finally, he has taken form! Challenges go a long way to motivating me to craft. I love seeing how many different items can come from the same theme!
My shop specializes in handmade cards, because I believe the written word is precious. It is rare - no, not writing itself, although it is coming to that in our high-tech world - but YOUR written word. Your handwriting is as unique to you as your voice or your fingerprint. It gives you presence in a room, that can be a thousand miles away.
This baby card was a joy to make and, I hope, a joy for someone to receive one day!

Now, show me your creations, that fit our first challenge: The WIND.