Winter in Saskatchewan is a wonderland.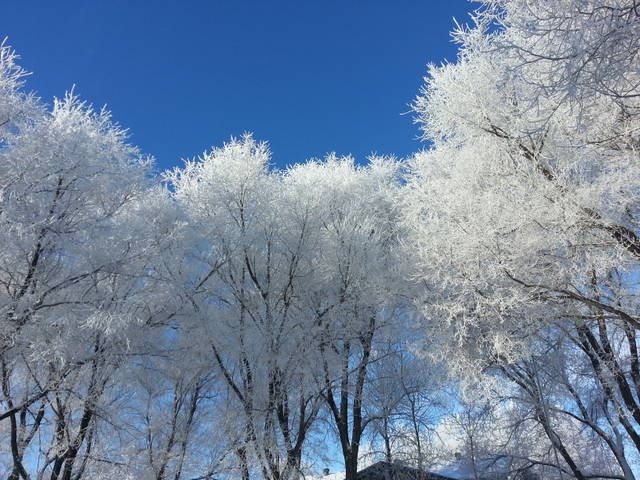 These are trees in Estevan, Saskatchewan. After the recent ice storm, central and eastern Canada now knows how this feels. Toronto lost 20% of its canopy. The trees in Saskatchewan are used to it.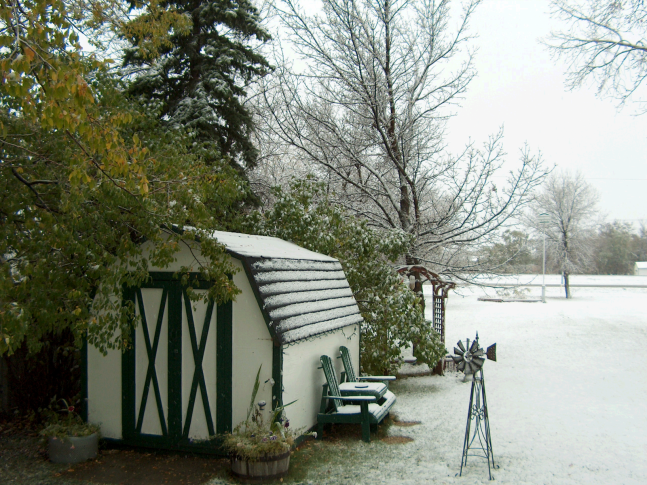 Here's a view of a yard in Estevan. No, that is not the house. Or a barn. Silly you.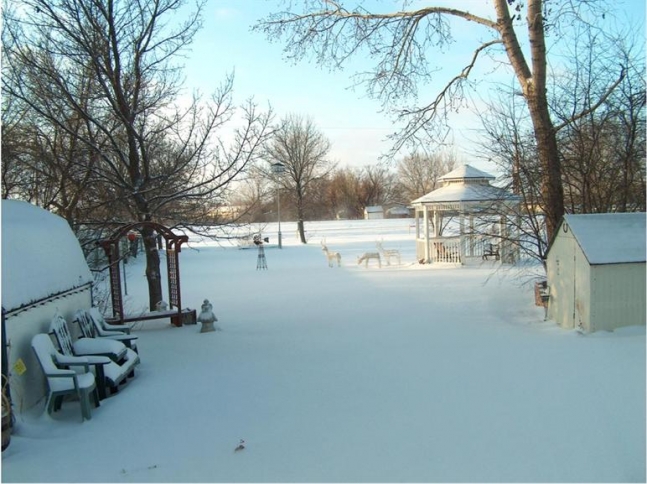 To the right of the storage shed you see a gazebo. Those are not real deer in the distance. Real deer probably walked by five seconds before this photo was taken—they could be behind the trees.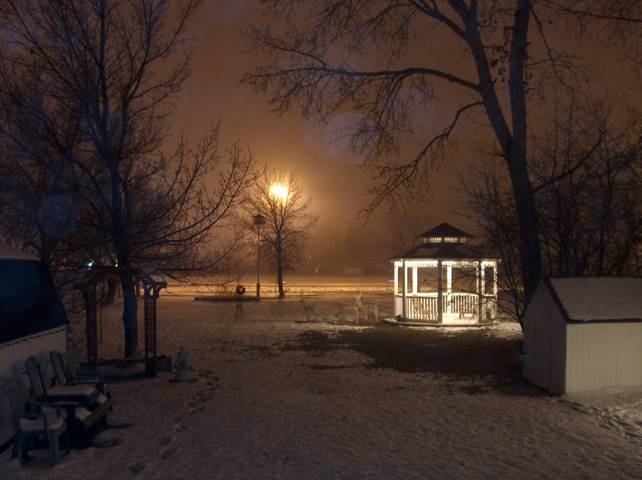 Here is the gazebo at night. We don't recommend sitting there in the winter. You'll notice footprints walking right past the Adirondack chairs covered in snow. No sitting there in winter either. You would have to be chiseled loose in the spring.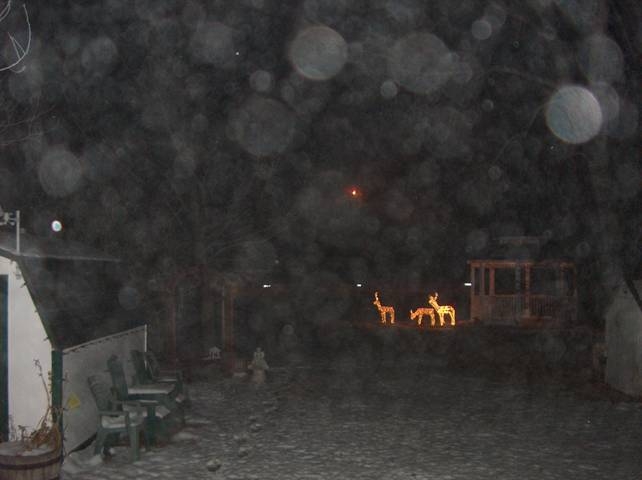 Same view, during a blizzard. You are right. Real deer do not light up like that.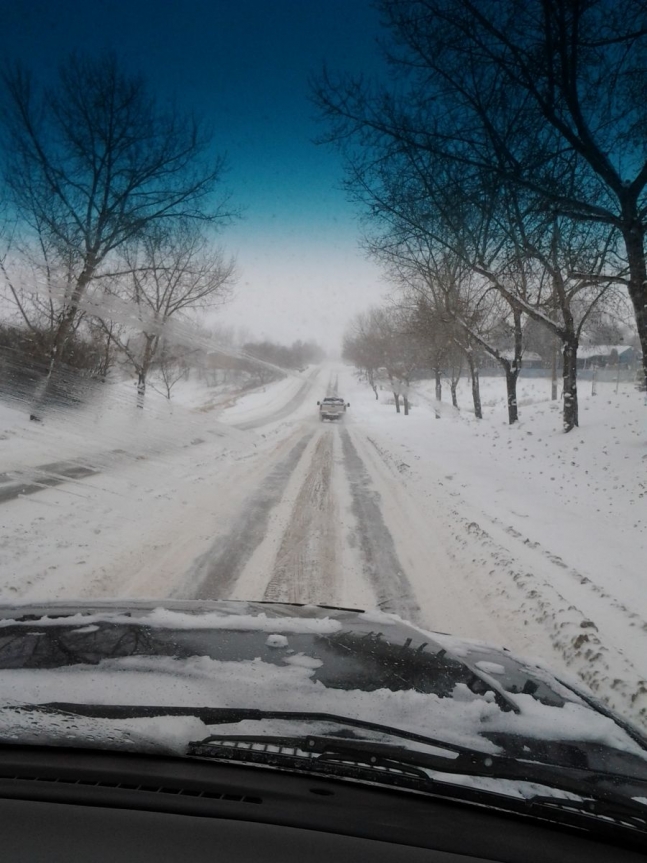 We are now driving through the middle of the great city of Estevan, which has a population of 11,000. And they all drive a truck. No, not just that truck.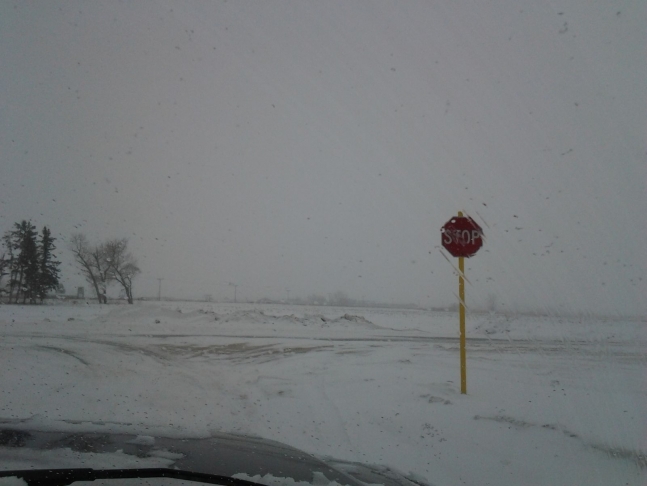 Driving along King Street, we have reached the western edge of the city.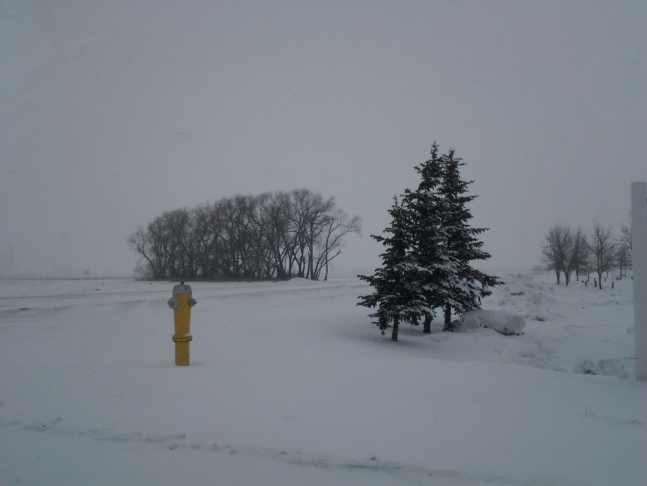 If we pan slightly to the right, we see another spectacular view of the prairie, if only all that foliage weren't in the way. One day the fire hydrant will find a home.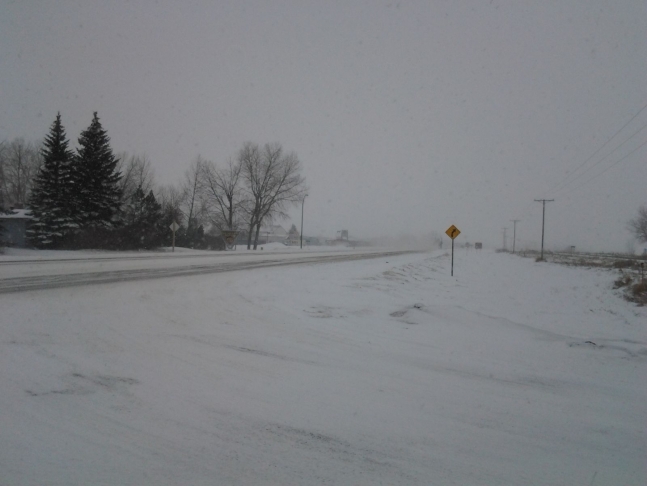 We are now driving out of Estevan toward Regina. The highway is straight, except for the occasional, rare, thrilling curve in the road.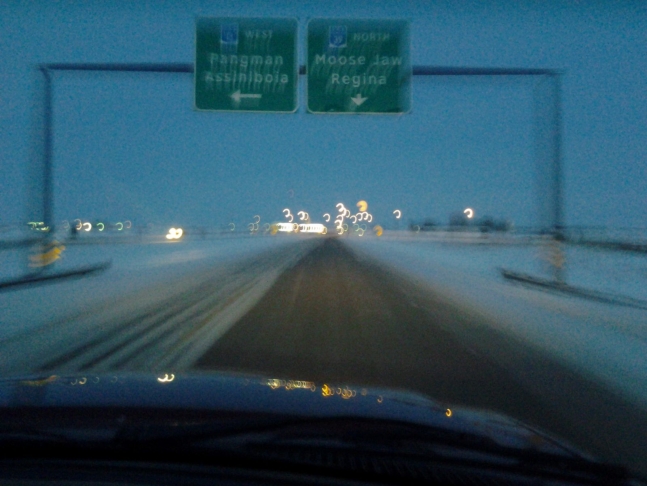 I took a picture of the amazing huge moon hanging low in the night sky. Can you see it? (Hint: It's one of many unidentifiable images mixed in with the blurry streetlights.)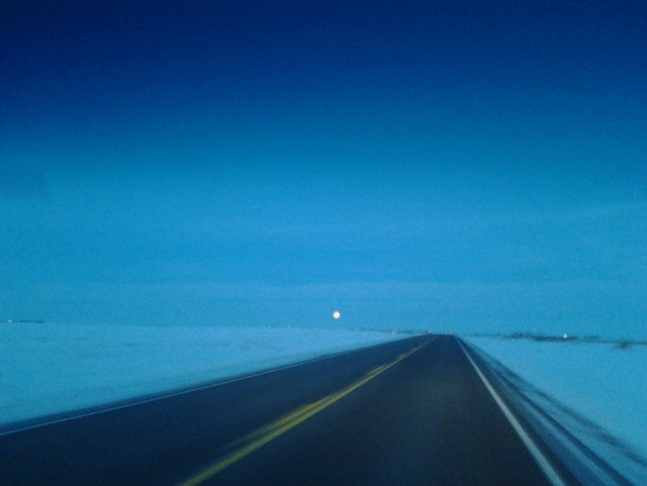 With the city lights of Weyburn behind us, the view ahead is clearer. But in the breadth and expanse and height and scope of Saskatchewan's night sky, the massive full moon looks on film like only a dot. Or an Esso sign. Or another turn sign. Or an alien orb. It looked breathtakingly lunar in person, really.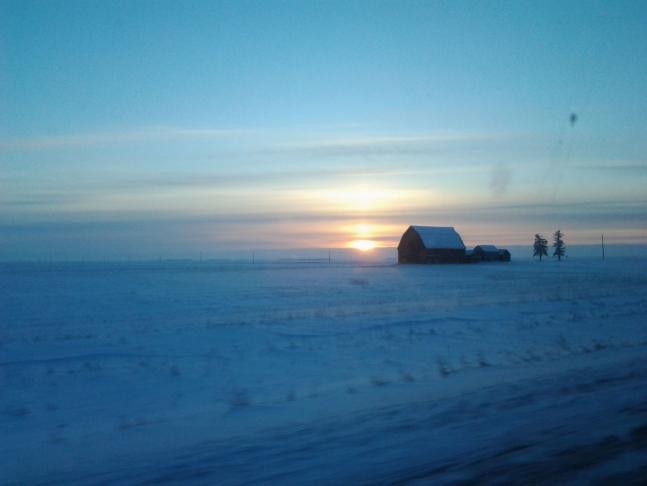 Here the sun rises in a cold winter sky next to a barn and outbuildings huddled on the open prairie, while telephone lines march away on wooden poles in the distance. Quintessential Saskatchewan.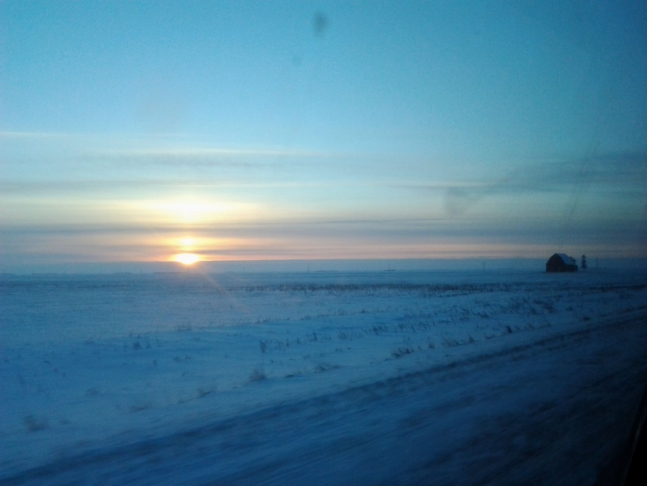 Two days later, driving 60 miles per hour, we see the last of the barn. Just kidding.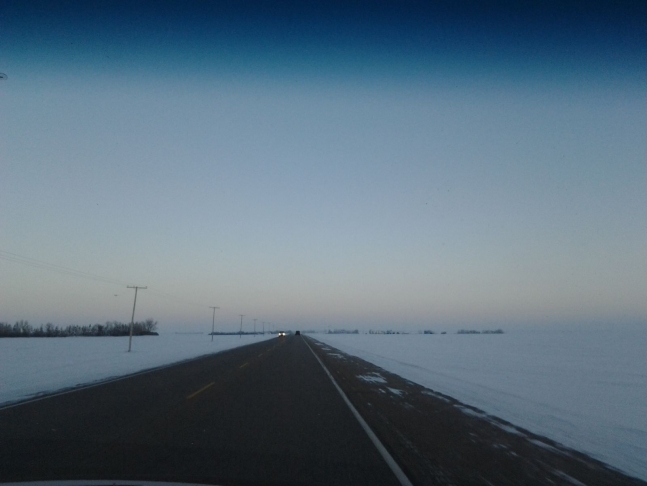 And now the straight highway to Regina. Ah, Saskatchewan: miles and miles of nothing but miles and miles.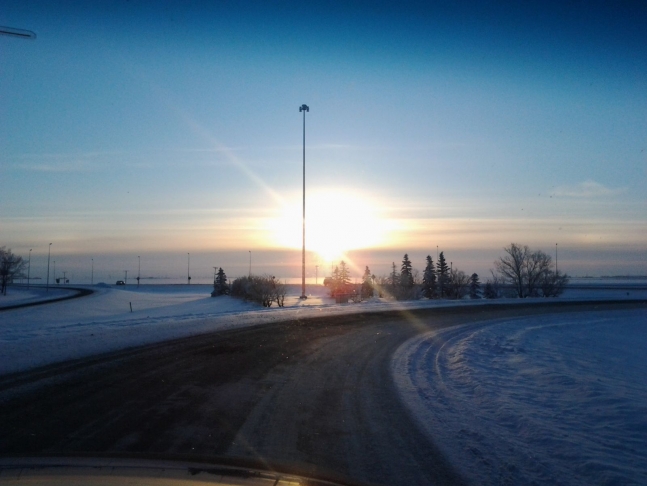 We are taking the off ramp from the highway to the Ring Road. Years ago City Councillors held many long and heated discussions to choose a name appropriate for the highway that encircles Regina.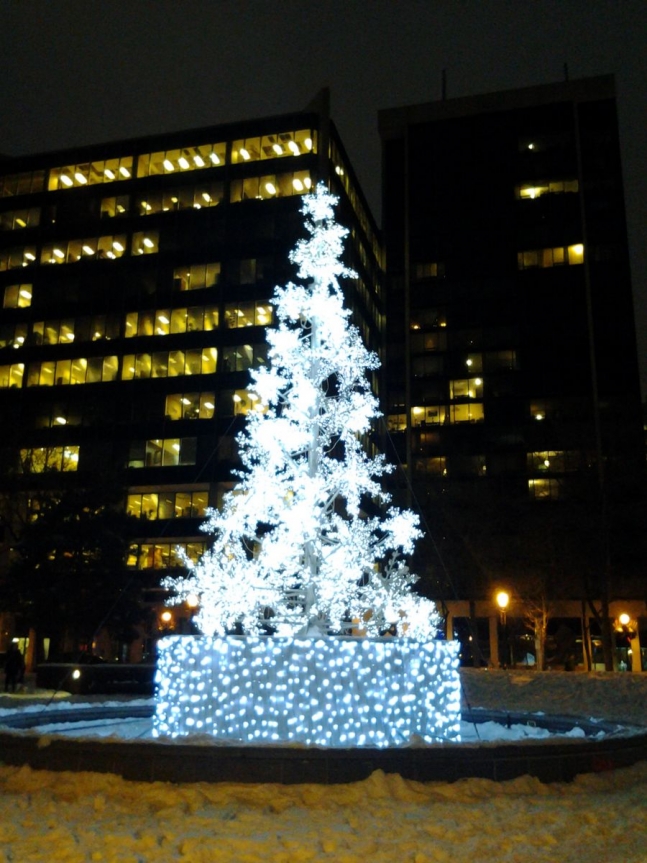 And before we know it, I have flown back to Toronto. Here we are looking at the Snowflake Tree in Berczy Park. We should introduce the tree to the deer . . .
Happy Winter Wonderland to all!
Arlyss