Reshma Sandell of AhKriti draws inspiration from India, where she was born and raised, to create beautiful handmade jewelry for iCraft. Her work's rich colours and unique designs can complement any outfit. Reshma candidly describes her journey to becoming a jeweler and her creative process.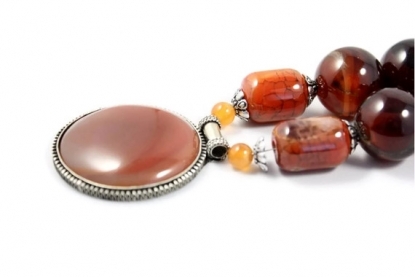 Please tell us about yourself.
I now live in Mississauga, Canada with my husband and two beautiful daughters. I have a finance and accounting background and previously worked in banks and financial institutions. I love to accessorize and spend more money on scarves, hats, belts and bags than I would on clothes. Currently, I am pursuing a dream. 10 years back, I never fathomed this is what I would enjoy most: designing jewelry. I am the creator and designer of an online jewelry studio that sells Indian inspired handmade ethnic jewelry: AhKriti.
How did you become a seller at iCraft?
My family's move from Vancouver to Mississauga gave me time for myself and it was then that my husband packed me off to this studio one summer afternoon to learn the art of beading. This new-found passion sent me on a craze to design and create handmade jewelry for friends and family. After receiving a lot of positive compliments for my creations and advice that I should start my own boutique, I started searching for a Canadian online marketing avenue to launch the AhKriti line of jewelry. iCraft was the best bet in Canada.
What is your favourite aspect of making jewelry?
Designing jewelry de-stresses me. It's a very rewarding feeling and when creative juices flow, the adrenaline rush to go make something beautiful is what drives me.
How have you drawn from your experiences in India to create your handmade, Indian inspired jewelry?
Indians love vivid and rich colours. With a country that has festivals almost every month, my inclination in designing jewellery is to use bright and dark coloured gemstones and beads. Most of my creations are an explosion of rich hues, silver findings and are named after beautiful Indian names.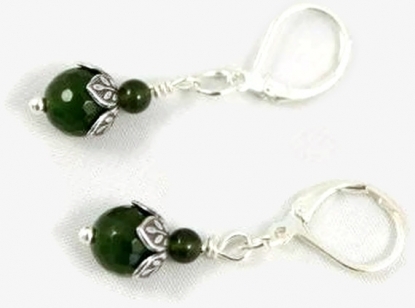 Beads are very popular, yet you use beads in a unique way. You use a lot of them in your jewelry: chunky beads, little beads, solid coloured beads, swirl coloured beads. You use beautiful spacers too. How do you decide what kinds of beads and spacers to use for each of your pieces?
I absolutely love silver and like using it in my designs, but because it's expensive, I scout around online for the best price. When I design jewelry I like to think of what the person will look like once he or she wears it and I try on the necklaces before a mirror with various outfits. Most times I have a colour palette in my mind and imagine the gemstones that I would like to work with. After I design a piece, I try it on with several outfits: a dress, a saree, a v-neck shirt etc. Sometimes, I redo the entire piece with different beads and spacers. This is what I really enjoy. The creativity is all in my hands.
How important is it for you to create jewelry that is unique?
Everyone has a different style of dressing and will carry off jewelry with a different attitude. Some like chunky, some prefer subtle designs. I like to think that the AhKriti line is unique in the sense that it is a modern ethnic line of handmade jewelry that is affordable and appealing to any age.
Your creations are very versatile. They could all easily work for both casual and formal affairs. How important is it to you to create pieces that women can wear whenever, wherever?
Women love complements and if their accessories enhance their dress, it's the icing on the cake. I like my clients to feel that when they buy from AhKriti, they can mix, match and have immense fun wearing my creations. They don't have to wait for an occasion. Hence, my creations can be worn for both casual and formal wear.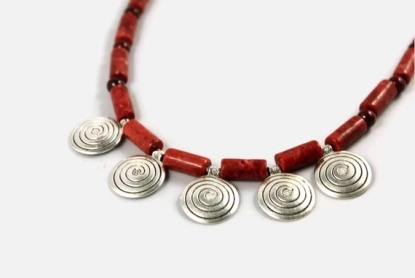 Thank you, Reshma, for your time and your beautiful jewelry.