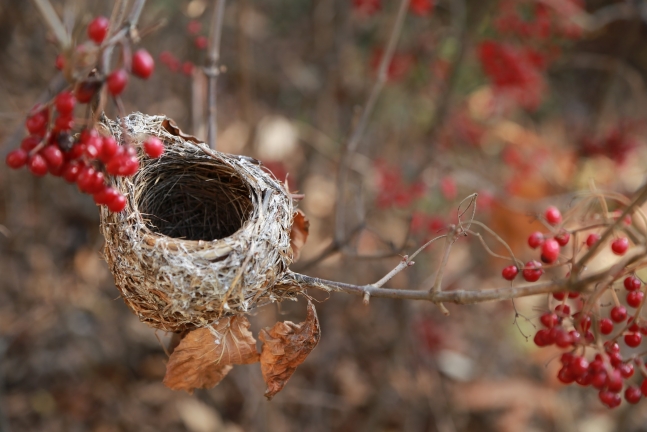 Nearly a year ago, I wrote a blog post, "It Takes Time to Build Your Nest – A Lesson Learned in Creating an Online Store". A year later I am reexamining where I am financially, mentally, and creatively.
Where to begin? It all started with a vision and a desire to create quality handmade products. However, I was clueless as to the type of products I would create, my target market and pricing. For the first few months I spent endless days and nights reading articles, blogs, and watching tutorial videos of the pros and cons of starting an online business. I would sit for hours on the sofa in my sunroom (as it was the only quiet room in the house) late into the night. The only movement was the blue glare of light glowing from my laptop and the reflection bouncing off the sunroom glass. Fortunately, the information on this topic was plentiful as respects to the various online platforms, calculating prices and marketing. Unfortunately, it was also overwhelming.
I was faced with a big decision of what products I should create for selling purposes. I knew that my products would involve knitting. But the uncertainly in the back of my mind was the financial investment, labor, and material it would take to make this happen. The main uncertainty that bothered me was the unknown factor. Would these products sell?
My first strategic plan - who is my target market? What are the current knitted fashion trends? So, I went back into research mode. I was amazed at the beautiful and stylish clothing and accessories that were so fashionable in the "knitting world" as I like to call it. That is when I decided on knitting women's fashion accessories. I was on my way to building my nest! I had a mentor who is an amazing knitter and was there to offer words of wisdom to guide me along the way. My first line of products was established--knitted women accessories that included, scarfs, gloves, and hats. Most importantly, I was determined to stand by what I complained about when shopping. I wanted stylish products, but I also wanted these products to be of good quality.
Moving forward a year later where I am financially, mentally, and creatively? I am financially sustaining, staying motivated and creatively growing. To me this is good news. There were a few times that I just wanted to give up on building my nest. I knew it would be hard to start my own business, but I underestimated the many challenges. When I was growing up, my mom would say "Sometimes when you are in the "thick of it", you cannot see the beautiful flowers among the weeds." Growing up I did not fully understand what this meant. But now I do. Yes, there are times that I feel the pressure of being a small seller among many in the open marketplace. However, my nest is constantly changing, growing, and beginning to take shape as I continue to work hard to build my online business.
A few weeks ago, a new generation of birds have taken up residence in my backyard. They are currently making their home in the same spot as their previous occupants. Same nest and perhaps new challenges as they create their family and eventually explore the great outdoors. I too have made new changes. After nearly of year of building my business I have added new home decor products to my product line which includes kid's theme pillowcases and drawstring bags. Additionally, my daughter is joining me as a creative maker with her nature inspired hand painted artwork.
Same nest, and perhaps new challenges for us too.