In our next instalment of our Meet the Maker series which highlights iCrafter makers we talked with Amanda from Amanda Jain Designs! Check out here shop here and read more about her journey as a crafter and her best tips for other crafters!
Can you give us a summary of your business and what your role is?
My name is Amanda Jain and I'm the owner and creator of Amanda Jain Designs. I am a crafter and jewelry designer. I create unique one of a kind pieces using different gauges of wire along with different gemstones, glass beads and mixed metals woven together as wearable art.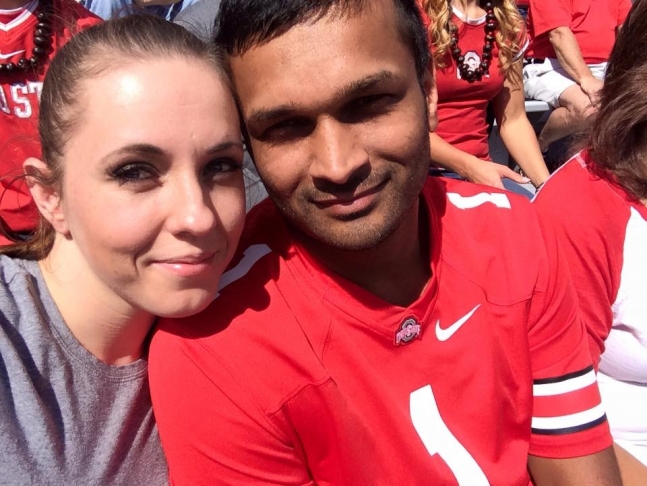 What inspired you to start making jewelry?
Hello all, well where to begin... I started wire wrapping as a hobby a few years ago as an escape from the stress of my career. I work full time as a EFDA in a fast pace dental office. I have always had a passion for helping others, which brought me to my career. But often times I find myself stressed and anxious. That's were the wire wrapping craft came in and what started off as a pass time quickly turned into a PASSION.
I have learned a lot in the past few years and decided to open a shop and spread my love with jewelry. I love seeing the beauty in gemstones and finding new ways to wrap and develop my craft. I hope my jewelry can bring joy to others, because that is why I believe I was put in this world to do. To help others whether as big as changing a life or as small as sharing a beautiful piece of wearable art.
So take a chance on my jewelry, you will be happy you did. It will bring you joy wearing it, just as much as it brought me creating it. Thank you all for your support.

Do you have a favourite piece in your store right now?
I currently have a Lapis lazuli pendant that I believe shows off how much I have grown as a jewelry artist and designer.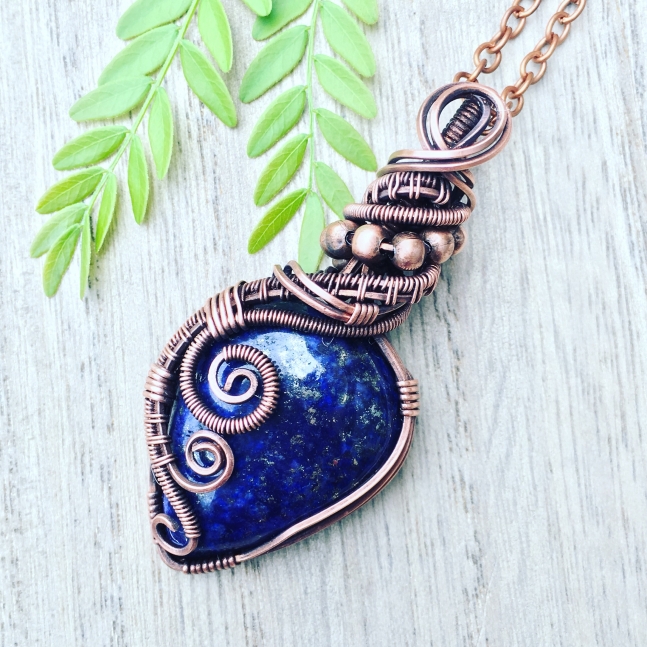 What is one tip you would give someone starting their jewelry business?
Keep trying and reinventing yourself... It shows in the pieces of your jewelry as you grow which has resulted in the growth of my business.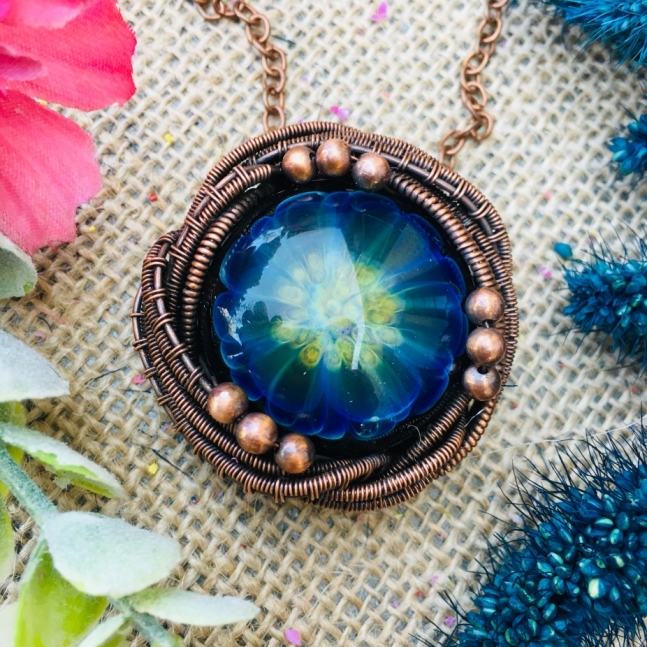 What is the best advice you have every received about running your business or honing your craft?
Don't underestimate your own ability to learn a new craft. I have always been a crafty person but looking at others work was very intimidating, I have learned from other crafters you just have to jump! I did and this has become a wonderful new chapter in my life and my family's lives.