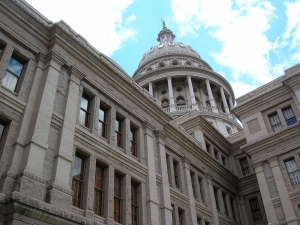 In a recent U.S. survey, Austin, Houston and Dallas came out among the best-value cities to live in, ranked highly for being affordable, cultural, fun cities with high quality of living.
Texas suffers from a bad reputation in Canada, but unfairly so, as politics aside, Texas as the second-largest U.S. state able to fit France and Spain into its boundaries, and boasts a lot more than being the temporary ranch of Maine Native, George W. Bush. Texans are consistently ranked highly for their quality of service and the cities are clean and well serviced. The major cities in Texas are some of the most cosmopolitan in the world, with first-class shopping, dining and tourist attractions.
Austin, being the smaller of Texas cities offers a mix between small-town friendliness and the benefits of being the art-laden state capital and home to the largest (UT) university campus in America. What is perhaps not known is Austin is of the most beautiful cities in the U.S. with breathtaking neighborhoods, un-spoilt-rolling hill country and picturesque wide green river running through the heart of the city. Small businesses flourish in the beaches and catacombs along the river's shore. It feels like going to the beach every day, with little cabañas and shore to shore river rides, fun bars and hang-outs dotted among the lush tropical parks and little quaint neighborhoods of central Austin.
6th street has earned its famous name as one of the leading destinations for live music, the neighborhood is a hub of all things thrilling after-dark and rightfully so, comprising of several streets of bars, venues and top-class restaurants for the music-hungry traveller. The beautiful Driskill hotel in the heart of this was built in 1886 and is a staple for all travelers to Austin looking for non-chain elegance in their choice of hotel. Louie's 106 is just next-door, a chic Mediterranean Grill and Tapas Bar, known for excellent dining replete with white table cloths and gorgeous waiters.
The Mansion at Judges' Hill is another exquisite grand colonial mansion that has been restored into a stunning boutique hotel with beautifully preserved art-deco and antebellum features overlooking the finest elevated scenes just by the state capitol. Known as one of the most romantic hotels in North American, with honeymoon suites that spill out onto marble balconies against the backdrop of tall tropical trees, flowers of every imaginable shade and brightly coloured exotic birds you might be forgiven in thinking you were in the tropics. Best of all, as Austin's centre is still relatively small and can be reached through a series of well-served trams that run all day and are free, at Judges' Hill you are only moments from the best restaurants, shopping and nightlife of Austin. Alternatively parking is quarter of the price of other major cities and Austin's malls and other tourist destinations can be reached easily with an inexpensive rental car from the airport or hotel.
March 7-16, 2008 will host the next SXSW Austin Music Festival but Austin is not just a city for music lovers, its many restaurants aside, Austin has extensively renovated its Second Street, a master-planned tree-lined retail district on-par with the best in America and just around the corner from Austin's Children's Museum and another must-stop is Austin's warehouse district loaded with exciting art galleries. South Congress and Lamar are the trendy neighborhoods packed with eclectic boutiques, vintage, streets of retro and antique catacomb-like delights and creative corners un-spoilt by chain-stores, a real neighborhood of local restaurants, deli's, memorabilia and local-grown coffee shops. The famous Ruta Maya began here and still hosts events year-round as a leading receptacle for local artists, indicative of the free expression and creative license of the neighborhood of South Congress. You'll be delighted by the array of vintage stores and little stores dotted around and Congress is also home to Hotel San Jose, Built in 1936, the look was described as "ultramodern" and nowadays this cool pueblo boutique hotel is irresistible for musicians and visitors who want the true Austin experience or anonymous stolen weekend in its arty confines just minutes from the river and parks. If you stay in Congress, be sure to drop by Gueros Taco Bar for breakfast for a real Tex-Mex experience and order some huevos rancheros or black bean and cilantro soup whilst sitting at the tiled bar.
If you're in need of pampering after tromping the art-filled streets and bars of Austin, try Milk + Honey Day Spa or the organic Tara's Salon & Spa in Barton Creek mall. Treat yourself to an evening out at the romantic Malaga Tapas & Bar on 4th, one of the very best restaurants in Austin, serving wine from around the world and delicious food in the heart of café society. Take in the live music tumbling out onto the warm busy streets of this lively city, the nightlife of Karma Lounge on 8th or drive a little way out of town by way of Barton Springs, one of the best upscale malls in Austin, toward Georgetown and visit this delightful town with its many restaurants, galleries and recently opened outlet shopping. Austin is only a short drive to San Marcos which has an enormous outlet mall dedicated to fashion addicts and bargain hunters, with some of the most exciting designers on sale for a fraction of the price, you'll easily spend the day grabbing bargains and eating tacos among deeply discounted designers including Kenneth Cole, Calvin Klein, Banana Republic, Benetton, Pottery Barn and Neiman Marcus. The growing city of San Antonio, only an hour away, is home of the Alamo and its famous Riverwalk makes a good day trip with a beautiful outdoor shopping experience La Cantera and a plethora of Mexican and Tex-Mex restaurants and experiences.
If you want to see the beauty of Austin, visit Lake Travis, or Ladybird Johnson Wild Flower Center or walk though the UT Campus, and check out the village-style boutiques that line the neighborhood. Austin is known as a 'haunted city' in part because of the bats that live under its large bridge, and can be viewed at sunset flying out into the skies. Check out Devil's Sink Hole and if it's warm enough you can go swimming in Hamilton Pool which is an unforgettably beautiful natural oasis comprising of a huge underground cave in the Austin area. An abundant city for outdoor events due to its moderate climate and culture of festivals and year-round events, click here for more information on Austin and look for great flight deals through Jet Blue . It's no wonder Austin is fast outgrowing its borders, people who visit Austin soon realize why it is Texas's best kept secret!