I am delighted to introduce you to Debra Westdorp of designsbydebra. Deb is one of iCraft's most popular and successfull sellers. Her one-of-a-kind jewellery and now her new venture into knitted scarves and slouch hats showcase the high quality and charm of her creations.
A bit about Debra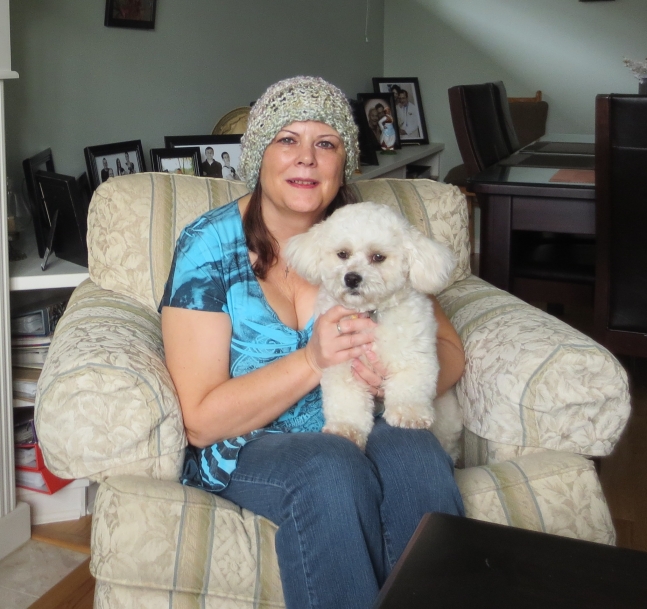 My name is Debra Westdorp but call me Deb. I am 57 years old and live in Walnut Grove, Langley BC. I have a disability Complex Regional Pain Disorder, which I have had since I was diagnosed in 1984. I live with my mom (she is pretty crafty too) and our dog Lilly. I have one daughter Jaime, who is not crafty at all, and a very cool son-in-law Dave and two of the greatest grandsons Myka 11 and Cody 9. Both my grandsons play hockey.
I have worked part-time as a group facilitator for the last 20 years for a group of women with disabilities, and also pet sit part-time as well.
What do I do in my spare time?

I love to work on my laptop, I love reading and always have a book on my Kobo mini, I like playing and walking our dog Lilly, going out with friends, I love scrapbooking my grandsons and my travels. I also make greeting cards. I enjoy swimming and water exercises in the local pool. I paint with watercolors. I have recently learned how to knit and have some of my creations in my shop. I also sew. I love to take classes that teach me new crafting or work skills. I love spending time with my family, especially my boys, Myka and Cody.
My Craft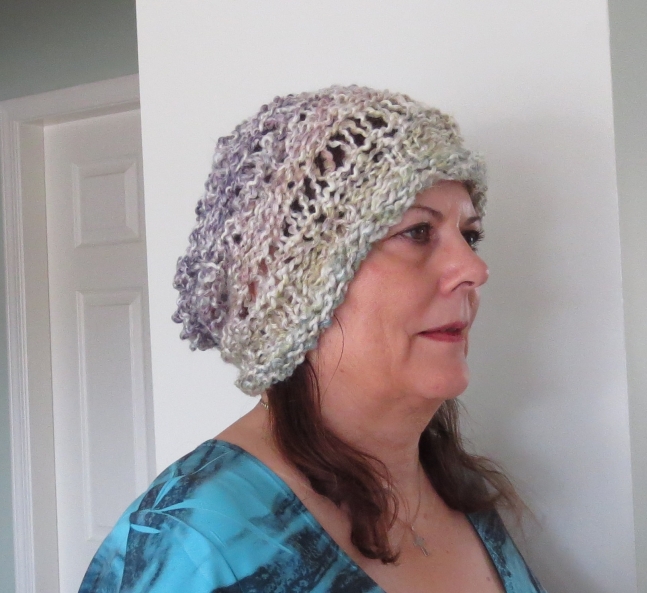 I first discovered crafting in my teens but did more sewing. Then about 20 years ago I attended a local artist's open studio and learned how to make a bracelet. I then took some classes and learned wire wrapping semi precious gem stones. I have since branched out to several different mediums and continue to learn new skills.
My mom has been an inspiration with all her different crafts and we have attended many classes together.
My favorite medium to work in is yarn. I am loving knitting right now. I still love semi precious gem stones and sterling silver.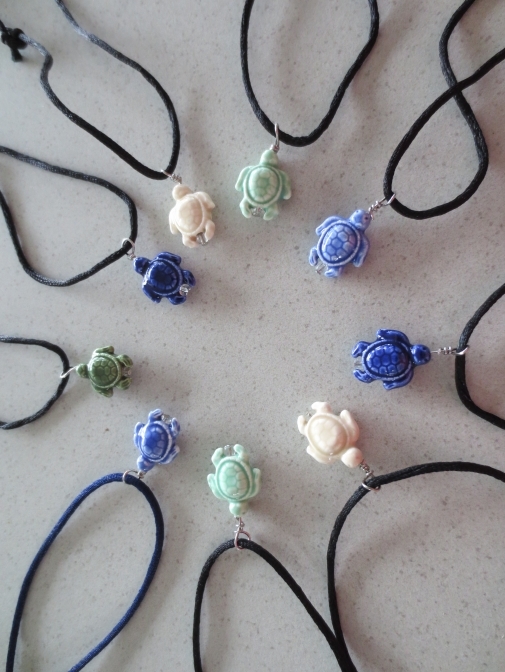 Leatherback Turtle Fundraising necklace
I am checking out YouTube for knitting ideas.
For jewelry, inspiration comes from visions of how beads and findings would look together.
My style I would call whimsical, very feminine. Most of my creations are one of a kind.
Right now I am knitting for women and kids, but I am knitting some slouch hats for the guys out there as well. I also have a fundraiser going on right now for the Leatherback Turtles and the museum in Costa Rica. I have made turtle necklaces that have some of the proceeds going to the museum.
My creative steps are 1- come up with an idea 2- purchase or collect supplies 3- try out different combinations 4- settle on a pleasing design.
My favorite creation is my slouch hat. Sometimes I find it hard to let go of a creation when it's one of my favorites.
My advice to someone just starting out on the creative journey would be to be patient and enjoy the creative process.
My Business
My niche is one-of-a kind jewelry and now knitting scarves and slouch hats.
I have a few repeat customers who purchase from me and they have made me one of iCraftGifts top 20 sellers.
How do you market your creations?

Because iCraft is linked to my Twitter and Facebook accounts, some of my creations have been mentioned on the blogs of people who follow me.
I market my creations on Twitter via TweetDeck. I have shops on different sites. My mom is a big supporter, as well as customer, buying my creations, wearing and sharing them. I have business cards that I give out to everyone I meet, which has my list of shops urls and contact info.
I used to sell at craft shows, but nothing recent due to my disabilit.y I find it difficult to spend the whole day at a craft fair.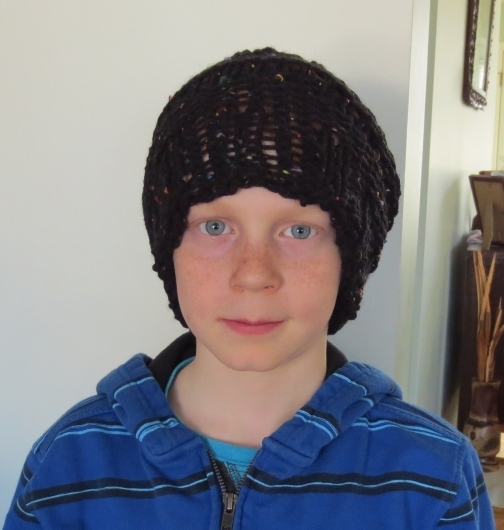 Super soft and comfy slouch hat - my grandson Cody is the model
Selling on iCraft makes selling online so easy. One tip is have really great photos of your creations. Have professional business cards and give them out to everyone. You never know when someone might become a customer.
My suggestions for a new artist getting started would be the local library for books and magazines on the subject that interests the artist. Also YouTube has a wealth of information for the budding artist.
Where am I going next?

I am open to anything that piques my interest. I am also going to open a knitwear shop this summer. So stay tuned for more unique creations coming from this shop!
Thanks, Deb, for sharing your story, your inspiration and tips for marketing with iCraft readers!