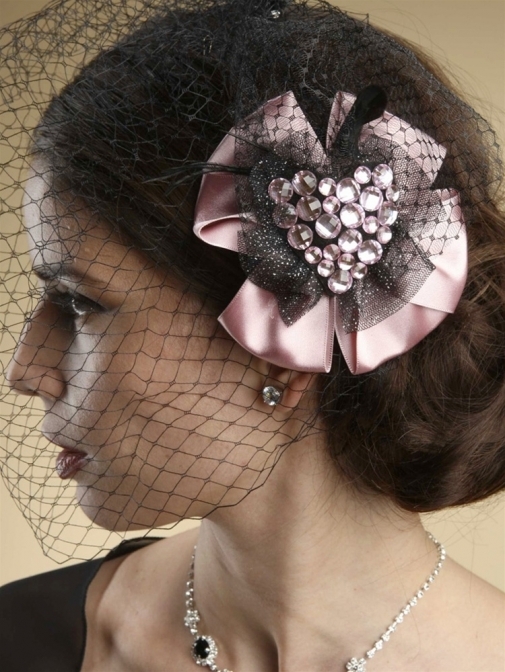 When Sex and the City's fearless fashionista, Carrie Bradshaw sported big, blue feathers in her bridal hairdo, the outcome was inevitable: bold wedding hair accessories made a big comeback and not just in blue!

The wedding hair accessory craze first began building momentum with big flowers, whether they were pinned behind one ear to evoke an exotic feel, or at the back, crowning a ponytail or up-do.

Then feathers were thrown into the mix, adding a touch of retro flapper glam. And what about tiaras, hair combs and hair bands? Well, don't call it a comeback. They've been here for years.

One thing all that Kate Middleton royal wedding business has gotten me thinking about is how the Brits pay much more attention to the power of headwear.

So why not take inspiration and let hairpieces be a dramatic focus at your own wedding?

Pairing a unique hair accessory with your perfect wedding dress can be just the thing to complete your dream bridal look. Whether you choose to wear a traditional veil or not, the addition of a hair accessory like a jeweled comb, a fabric flower or a feather fascinator will give you style for miles.

You can even switch out hair accessories (or bridal hairdo!) when you remove your veil after the ceremony, adding variety and excitement to your look.
Having trouble deciding what your bridesmaids should wear?
Here's an idea: First choose an amazing hair accessory for them to wear, then design their outfits from there!

Your bridesmaids can wear the simplest sundresses and an amazing hair clip and it would still make them stand out in a special way and tie the bridal party's look together. How lovely would it be if the girls' bouquets mimicked the texture and/or color of the hair clips, too?

HOW TO WEAR BRIDAL HAIR ACCESSORIES
Don't mix and match. With the exception of tiaras with veils, more than one type of hair accessory shouldn't be worn at the same time. Especially when it comes to today's oversized, standout accessories.
Bring your hair accessory to your hairstylist consultation. This way, (s)he can work the accessory into your hairstyle in advance, rather than trying to figure out what to do with it on your wedding day.
Buy a backup hair accessory if its not too expensive. If your heart is set on having a specific hair accessory as part of your entire wedding day look, pick up a duplicate design to avoid a wedding day meltdown if your accessory breaks.
Below are featured completely lovely handmade bridal hairpieces that are sure to add feminine charm and personality to your wedding day ensemble!
Click on the name of each hairpiece to be directed to the iCraft product page:

Bridal Hairpiece by CountrySweetBoutique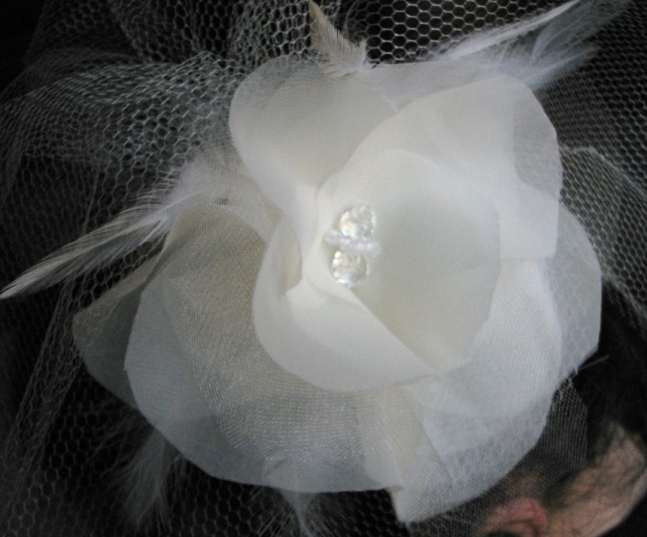 Three Magnolias by FrillyBits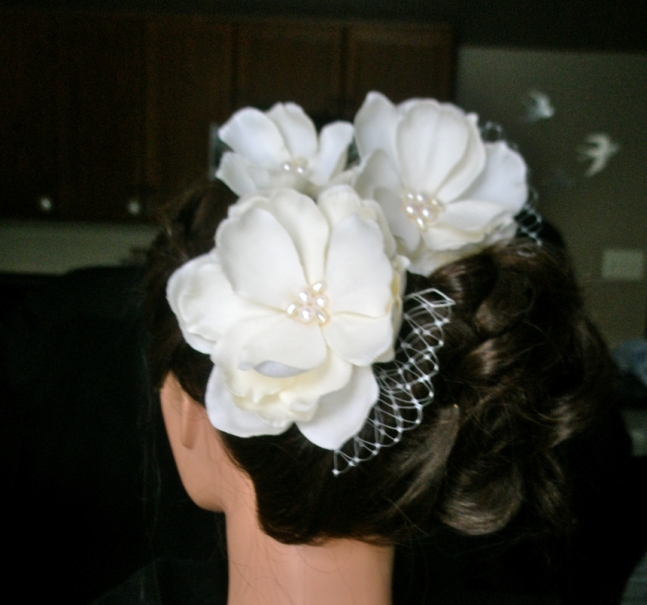 Maribu and Ostrich Feather Fascinatorby Marla J Bridal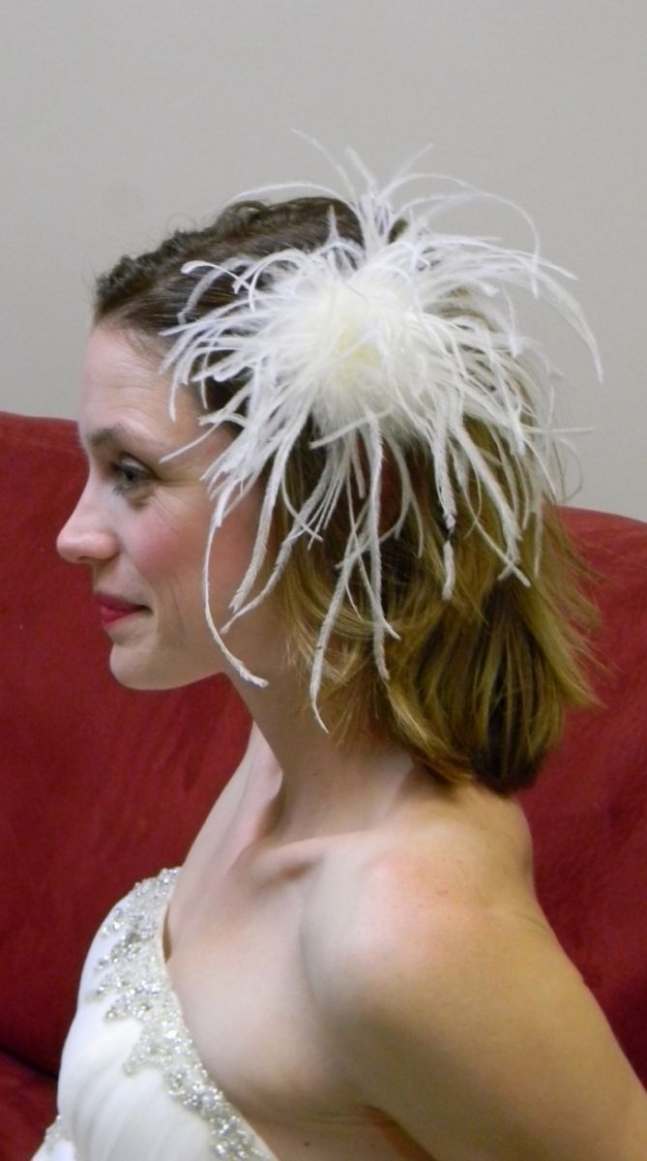 Bridal Hair Flowers - Sash Accessory - Brooch - Vixen Red Blooms by Mikiye Creations