For part 2 of our iCraft Sale Series we're focusing on the basics, optimizing your listings! This is where it all begins! Here our are top tips for optimizing your search-ability on iCraft and other external search engines.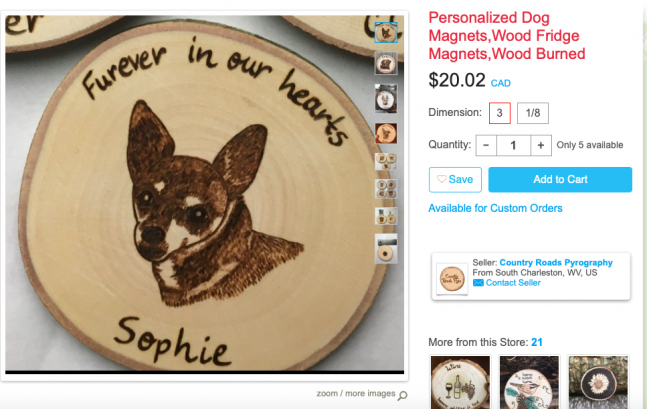 Photo from iCraft sellers shop Country Roads Pyrography
Titles:
Product listings with good descriptive key word terms in the title and product description go in to specific search feeds and will allow your listings to show up for specific searches people make on the iCraft website as well.
It is a good rule of thumb to try and use the max character allowance, while still being relevant, for titles to be sure your product listings are optimized to their maximum potential.
Ex. If you sell baby toys and include 'baby toys' in the listing title the listing will go into baby toys feeds and search feeds to be seen whenever people use those two key words.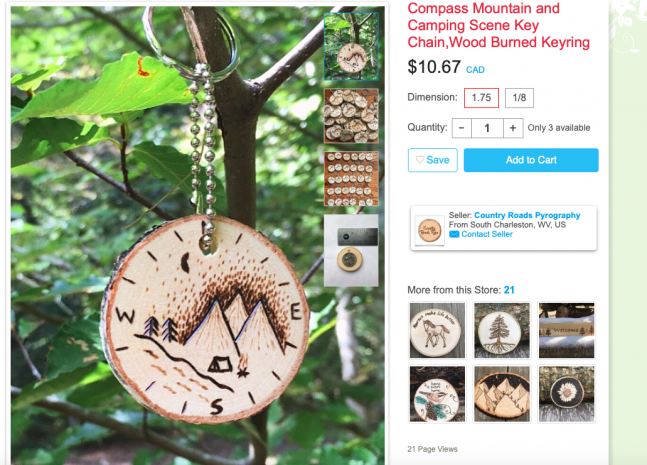 Photo from iCraft sellers shop Country Roads Pyrography
Photos:
Taking clear photos of your products and multiple photos of different angels or attributes of the product is proven to increase conversion rate on product listings. Also taking clear and nice photos give your product a higher chance of being posted on iCraft's social media channels!
Psst. Everyones product automatically goes on our iCraft Pinterest boards!

Target groups & Occasions:
When you are making a new listing we have a section that asks you to enter what target groups or occasions your product works for. Many people skip over this part, but by utilizing it you can increase your products search-ability further as our website will sort it and show it for the terms you enter, so get specific and add as many as you can!
Tags:
Using internal (iCraft related, more product focused or occasion related) and external hashtags (broader keywords, more crafting or handmade related, increase clicks from external search engines Ex. Google) on your listing increases your products search optimization.
Our tags are separated by commas so to write them properly you can write them like this:
Pink knitted scarf, Knitted scarf, Pink knit wear, Winter clothing, Winter scarf, Scarf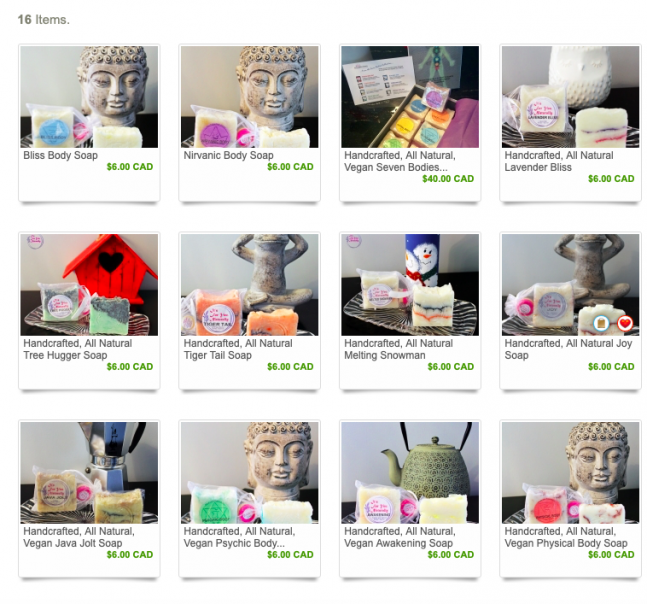 Photo from Its For You Naturally
Have as Many Items as you can:
Our Elite plan allows you to upload as many listings as you want as we don't charge a fee per listing. The more items you can add, without duplicates of the same item, the better for your products and store to appear in more searches!
Have any other questions about optimizing your listings? Let us know down below and will get back to you! Plus keep your eyes out for Part 3 of this series.
Schedule
Schedule