Tis the season to be thinking of gifting! We rounded up our 5 favourite handmade gift ideas from iCraft to gift her for the holiday season.
1. Handmade Purse:
This handmade purse makes a great gift ideas as it is a piece that fits with anyones style and can be used it forever as it is made of a high quality camel leather keeping it a classic piece. The size is also perfect, it can fit everything you need for the day. The bag is handmade in Toronto, Canada by shop Arash Leather, who specializes in making handmade bags and they ship internationally!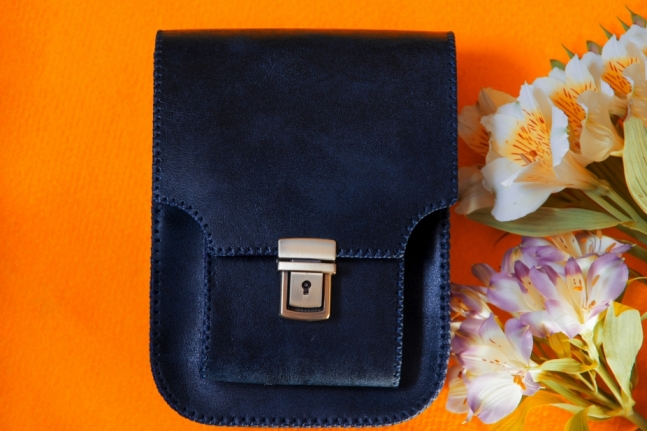 2. Wire Wrapped Pendant Necklace
This handmade wire wrapped jewelry piece would make such a special gift!
It is such a gorgeous piece made of a hand blown glass flower bomb cabochon wrapped in 100% copper wire. This stunning piece is approximately 1.5" in diameter and comes with a 19" copper tone chain. It is made by maker Amanda Jain Designs who creates a variety of one-of-a-kind jewelry pieces by hand for her shop. We also caught up with Amanda to talk about her store and her tips for makers, check out the interview here.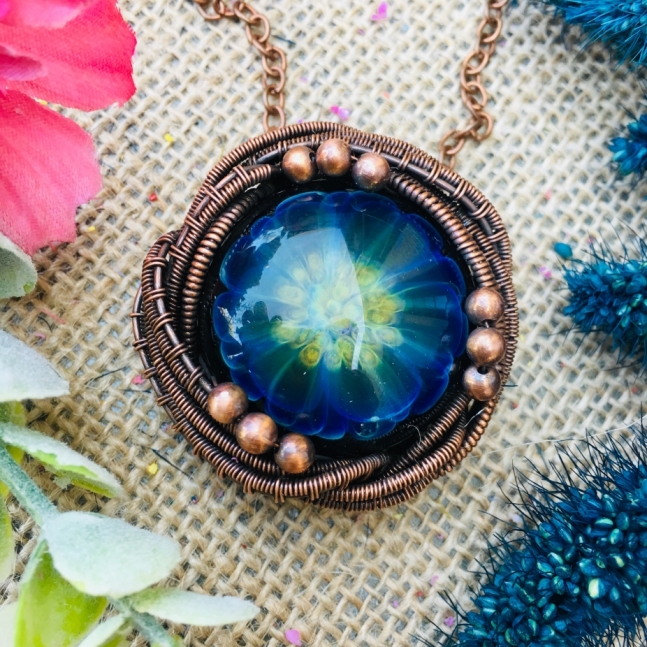 Photo from shop Amanda Jain Designs
3. Hand Knit Circle Scarf
You can't go wrong with a scarf!
This hand knit circle scarf is a great cozy and practical gift to give this season.
The ombre gives it a unique touch compared to a solid coloured scarf but since it is still all neutral makes it very wearable. The oversized buttons also give it a great unique touch. It is the perfect piece to throw over a pea coat or to add some more style to a basic fall or winter look. This scarf is handmade by iCraft seller Me and Butterfly who is an avid knitter and crocheter. She has been making knit and crochet pieces for years and was taught by her grandmother, how sweet!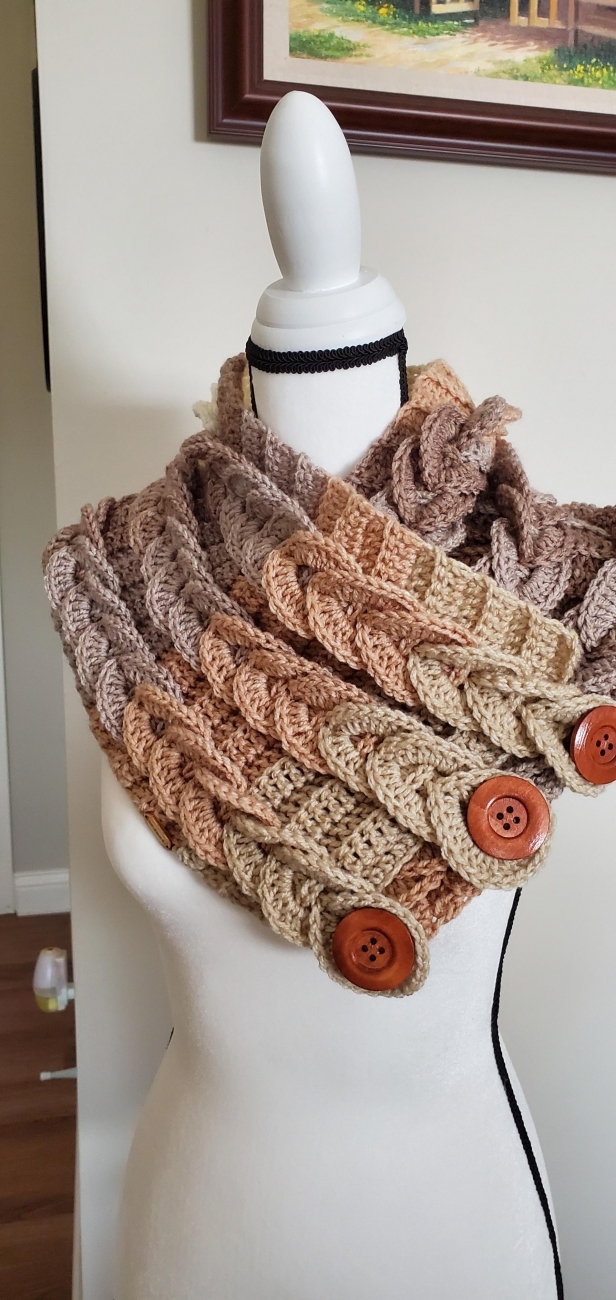 Photo from shop Me and Butterfly
4. Knit Tea Cozy
This hand knit tea cozy makes an adorable gift for the tea loving lady in your life!
It not only looks cute but is practical as it keeps your tea warmer for way longer than when you do not use it as it insulates the tea pot.
It is handmade by iCraft shop Think Artisan which specializes in crochet and knit items.
They even do custom items so don't hesitate to reach out to them to see if they can do some custom work for you!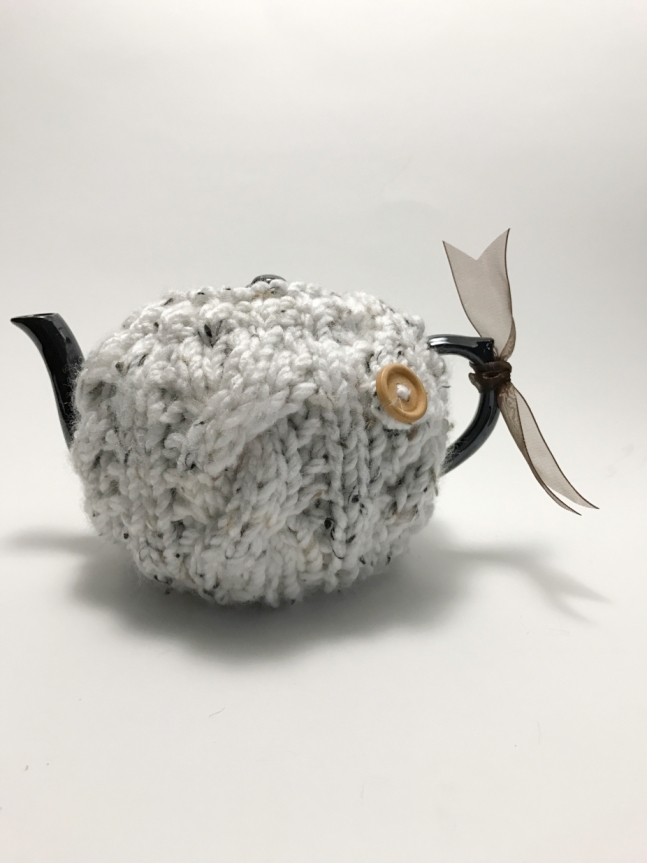 5. Hand Crafted Wooden Cutting Board
I personally received a cutting board as a house warming gift recently and honestly it is one of my favourite gifts I have ever received!
I use it daily to cook and since it is so pretty I also use it as a cheese board as well for any get togethers I go to or have.
The cutting boards from Rings of the Tree are made of high quality woods making them a great long lasting product, that is also pretty enough to use for a get together!
They are assembled with food grade glue, coated with mineral oil to keep the wood supple and sealed with beeswax at the end of making.
I don't know anyone who wouldn't love to getting one of Ring of the Trees cutting boards.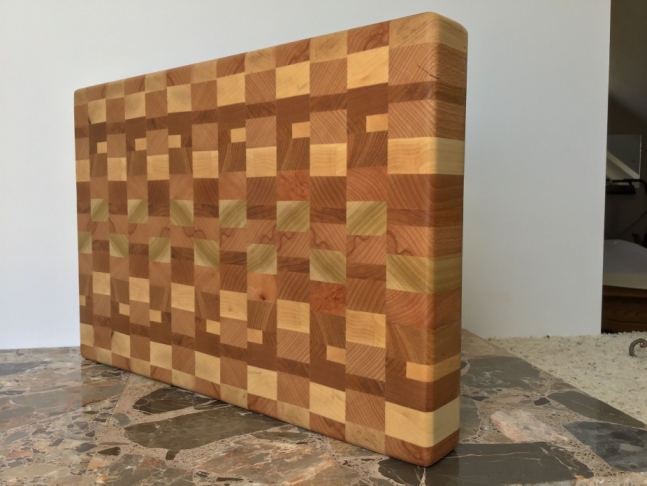 Alright iCraft family we hope this round up gave you some gift ideas for the holiday season! What is your best gift idea? Let us know in the comments below!