We all have an avid gardener in our lives! The person who you can almost always find in their garden and have the beautiful blooms to show for it. Since the gifting season is coming we decided to compile a list of our top 5 handmade gifts for the gardener in your life, so you can get ready for gifting! Check out our top picks below in this post.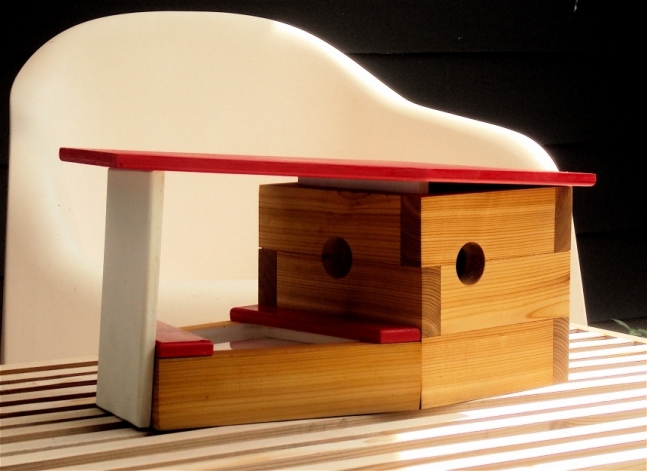 Modern Bird House:
This bird house by iCraft seller Nathan Daniels is a modern take on a classic item! With dual entries and a large top deck for perching, it also features a fully functioning pool outside the house where birds can take a bath or have a drink!
It would make for a unique and stunning piece to any garden or to hang on a tree outside a window for some great bird watching!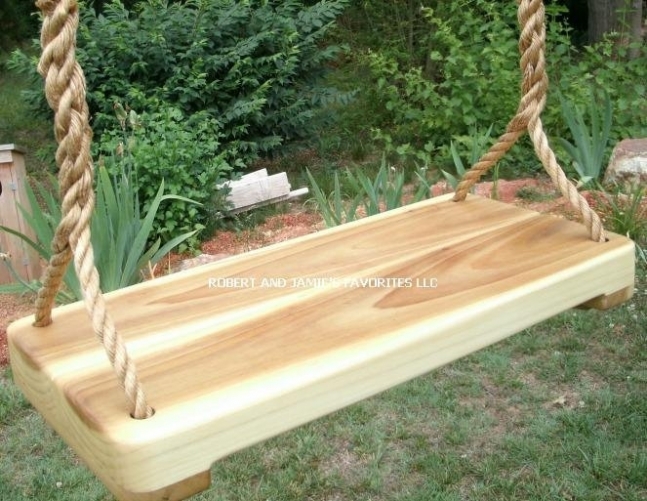 Swing:
This swing is such a great gift for anyone who loves to spend time outdoors. It makes a great garden accessory and looks a lot better than a plastic swing set! Great for someone with kids or as a fun gardening-break rest spot it is hand crafted from poplar wood from iCraft seller Wood Tree Swings, who has over 25 years of experience in wood working, but now specializes in wooden swings. So you can expect a top quality product!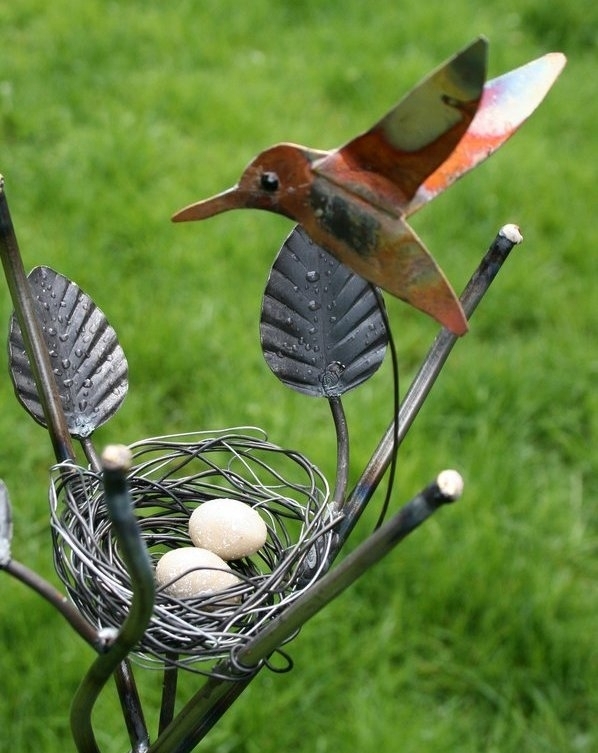 Garden Stake:
Did you know hummingbirds also symbolize positivity and strength?
This enchanting hummingbird garden stake by iCraft shop Designer Sculptures has Swarovski crystal eyes and is hand formed from copper and steel.
Hovering just above her nest, the hummingbird dances with each passing breeze.
The metal used on this garden stake will age gracefully to a rustic patina over time, making it a great long lasting gift for anyones garden.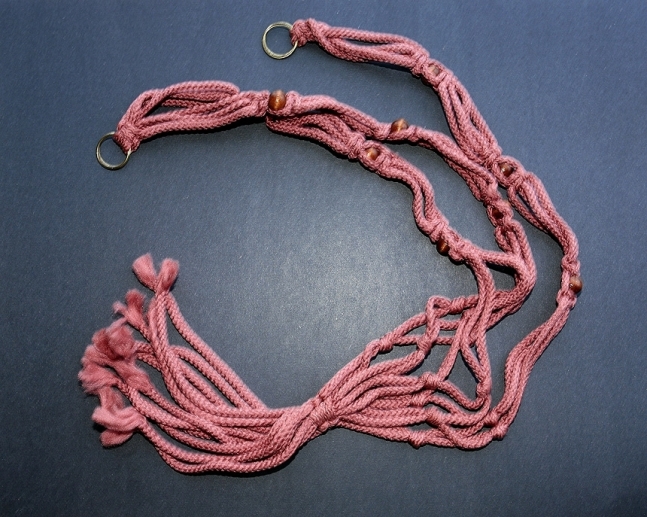 Plant Hanger:
This macrame plant hanger by The Knitting Lady is such a cute way to hang plants!
It is the perfect way for your plant obsessed friend to bring their garden inside (but it is also suitable for outdoor use).
It is also great for those who live in places with wintery conditions that don't allow them to garden outside during the colder months, so they can satisfy their green thumb at all season!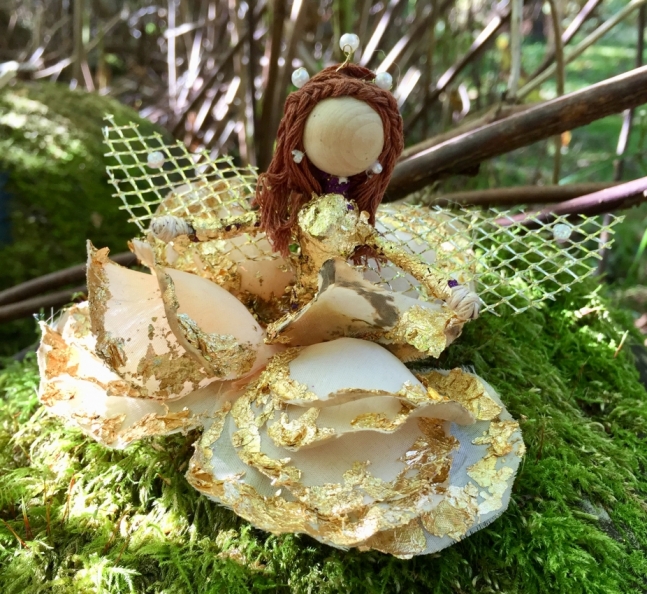 Garden Faerie:
Add a little whimsical touch to any garden with Meri the Garden Faerie, from the Mudd Bay Blossom Faerie collection. Meri is handmade and is one of a kind! She is made by iCraft seller Mudd Bay Blossom on Vancouver Island in British Columbia Canada! Meri the faerie has a stunning gilded rose petal skirt and crown making her a magical piece for anyones garden.
Thanks for reading iCraft family! What sort of gift guide would you like to see next?
Let us know in the comments below and check out our Gift Ideas for the Gardner collection here.