Most of the knowledge on the history of jewelry has been lost. Originally it was believed that early jewelry was worn not only for adornment, but also for its particular "energy" properties and how these stones reacted with our electromagnetic field. This probably explains why gemstones were sometimes tied around the wrist, hung around the neck and even embedded in a warrior's armor & shield.
My love affair with stones began long ago, and since the facts, as well as the folklore of crystals and gemstones are fun to know, especially when someone asks about the amazing piece of jewelry you're wearing, here's a basic rundown on the interesting properties of gemstones. A lot of these stones I use in my designs either faceted, or beads, or cabochons that I wire wrap.
So, let's start with:
Aventurine... (Also known as the prosperity stone)
People attracted to this stone are ready for rapid change and transformation in their lives. Known as a business or money stone and it promotes positive change.

Agate... (Gem of the Earth)

Helps in the acceptance of both positive & negative situations.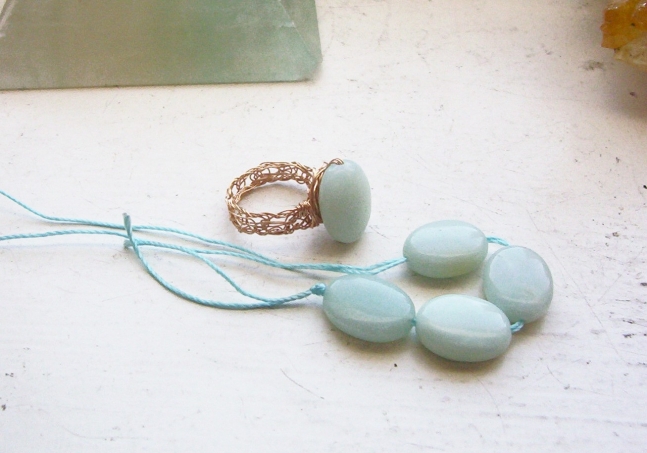 Amazonite...

Aids in the perfecting of personal expression, especially through the spoken word. Helps with the ability to verbalize.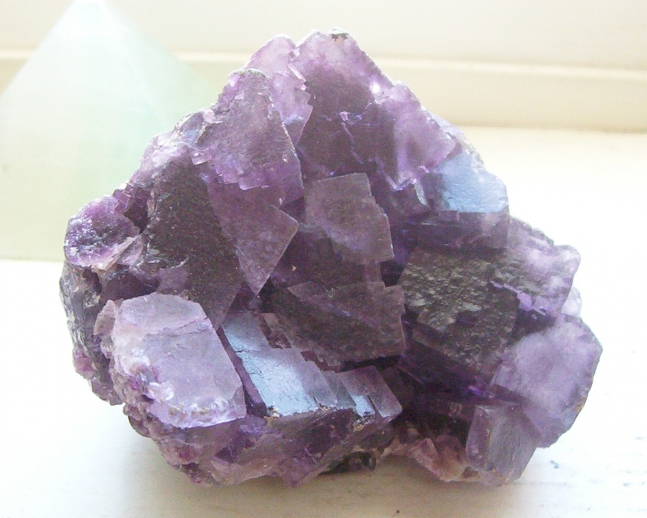 Amethyst... (A protection stone)

Healing of stress, protection from thieves, enhances courage,and calms fears.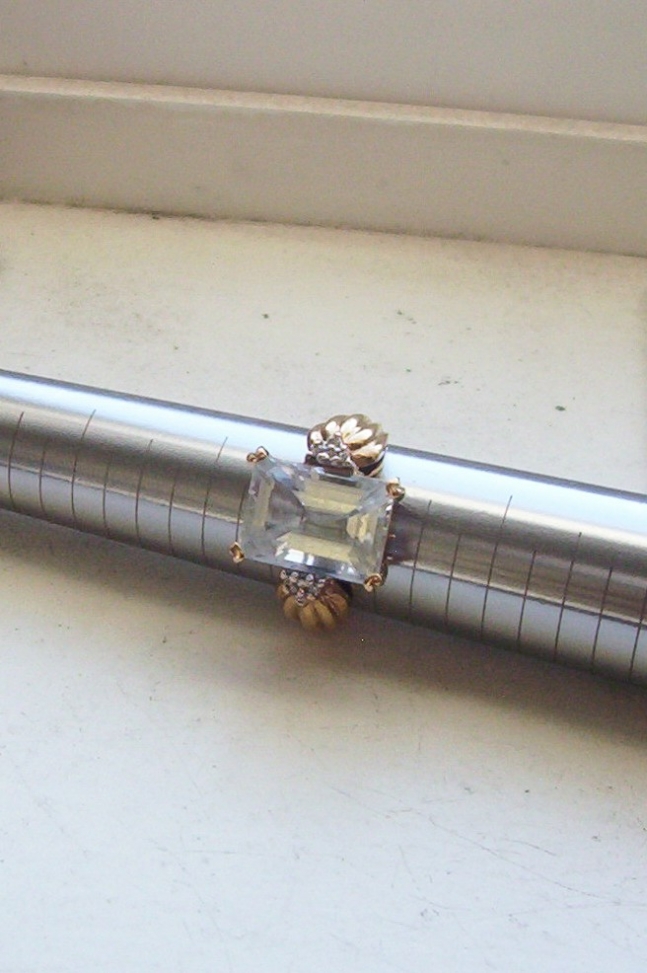 Aquamarine... (Meditation stone)

Calming effect, good for meditation and for the alertness of mind. During antiquity, it was worn for protection, while sailing over water and to guard against storms.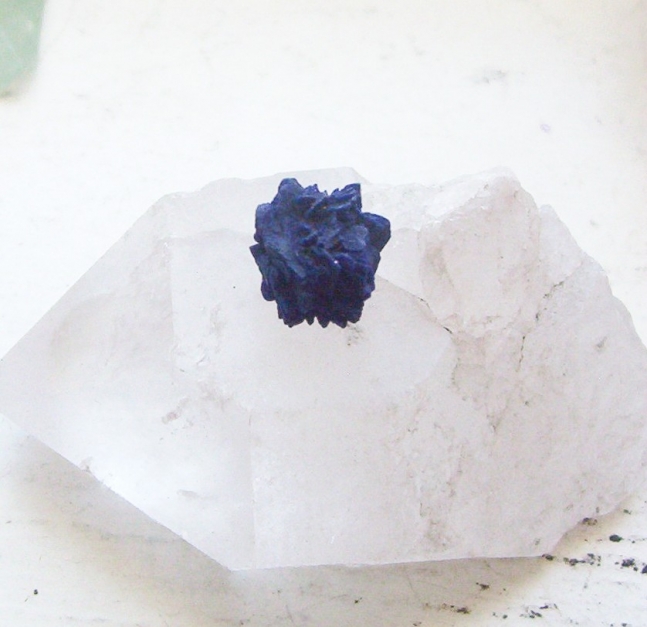 Azurite...

This stone is helps in developing attunement to higher positive vibrations. This is also a good purifying and cleansing stone.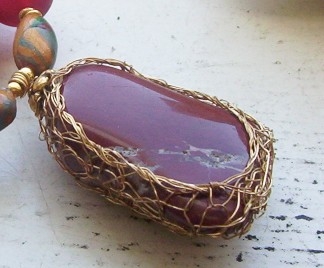 Carnelian... (Good for beginnings)

This stone helps to stir or stimulate one into activity. Uplifts the spirit and gives an energy boost. It's especially good for those who can't get it togeher, not for over active people. I don't use this stone much in my designs, but I may start using it more.
Sooooooooo, that's all folks... Part 2 will be coming soon
Oh, before I sign off, let me give you a sneak peek of what I'm working on right now. Artisangirl just received another shipment of more wire and some gorgeous tiny briolettes in cherry, citrine and blue quartz ... yes, the possibilities! You'll be seeing the results soon.