Someone said "Wild Flowers are not Weeds". That's how I feel about street art. Lukely, there are now more and more street artists being recognized for their talent.
Banksy Mural On Sale For $150,000
For the first time in December of this year a mural by the famous British graffiti artist, political activist, film director and painter Banksy will be sold at a US auction house, newyorktimes.com reported in August 2013.

Mural "Flower Girl" is a 5,000 pound, 9-by-8-foot section of brick wall was removed from a gas station in Los Angeles, where Banksy initially painted it in 2008. In it, a girl holds a basket of flowers, and is gazing at a tall stem that holds a security camera, instead of a bloom.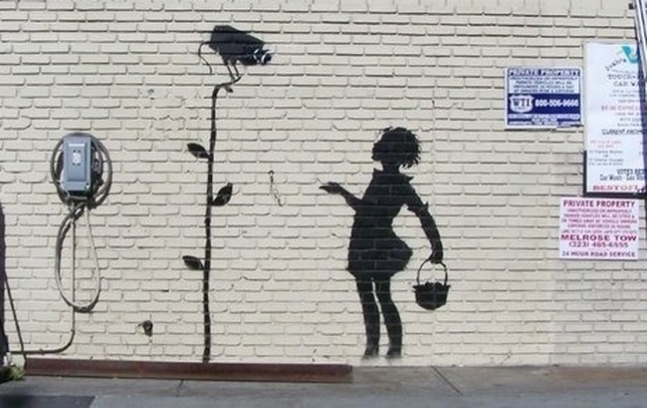 Adam Neate's Artwork is sold at Sotheby's for £78,500
Originally acheiving fame through leaving thousands of artworks on cardboard on the streets of London, Adam Neate has become a huge name in the contemporary art world, and was described by The Telegraph in 2008 as "one of the world's best-known street artists".
Major collectors and celebrities are fighting for Adam Neate's original works. And in December 2007, his painting "Suicide Bomber" was sold for £78,500 at Sotheby's auction.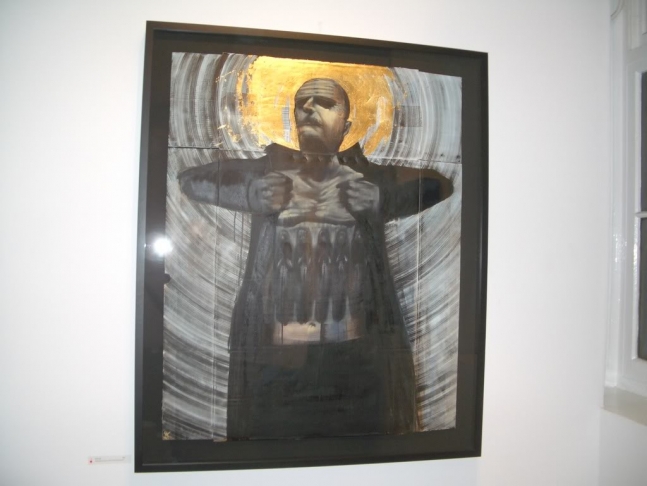 2011 TED Prize Winner: Street Artist JR
The $100,000 TED Prize is awarded to an extraordinary individual with a creative and bold vision to spark global change. The 2011 winner was a photographer and street artist JR who's work can be seen in the world's biggest art gallery, the streets.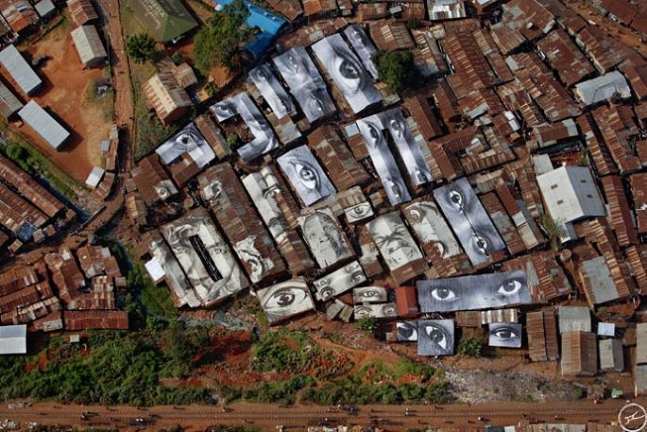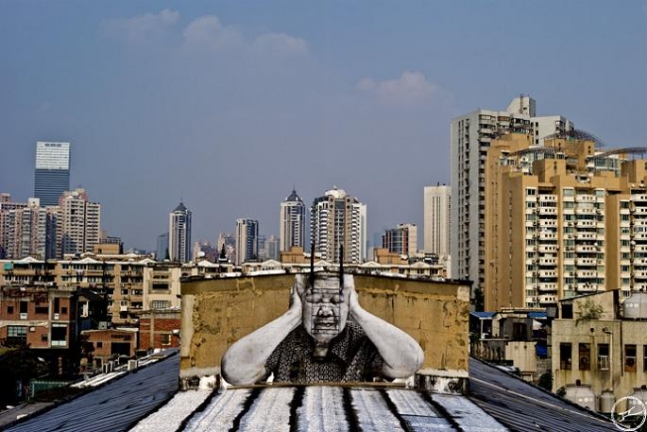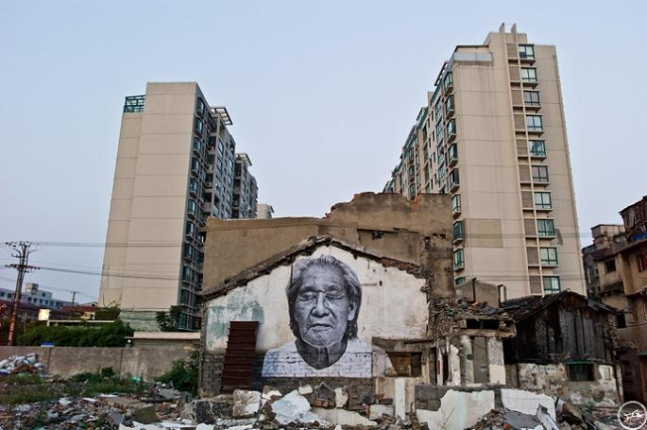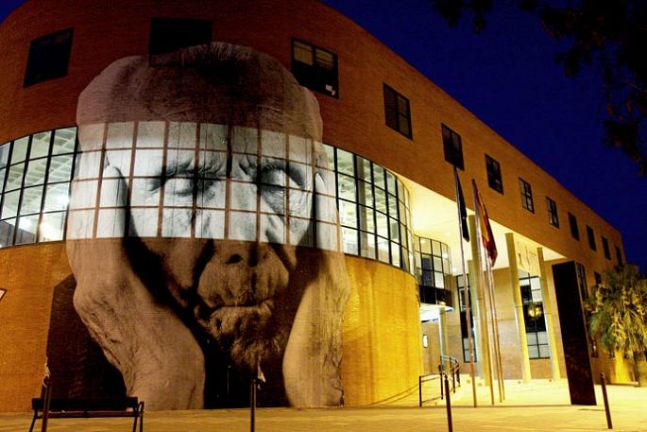 Commissioned Street Art by Herakut
The German duo Hera and Akut, who paint together as Herakut, do huge photo-like graffiti pieces. Most of their work is commissioned and there is a two-year waiting list for their work.
The mural featured below is called "Brothers Helping Sisters Helping...". It was commissioned by the Mannheim (Germany) City Council. They wanted to paint the wall in the "Glückstein Quartier", facing the tracks, which is now welcoming all visitors entering Mannheim by train.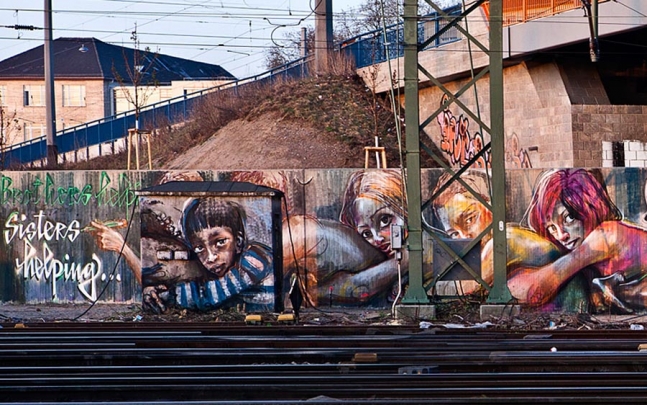 They have also released two books - The Perfect Merge and After the Laughter.

One of their most famous projects is the Great Storybook Project, which chronicles the creation of a (yet-unnamed) new children's book about two imaginary young people, Jay and Lily. The aim of the project is actually to promote interest in this children's book through a series of murals that have been painted at several locations around the world.