I am hosting a cookie exchange and play date this week and I was wondering what to bake this year. Both my girls love the mint flavor and I finally found this recipe that my girls devilishly loved!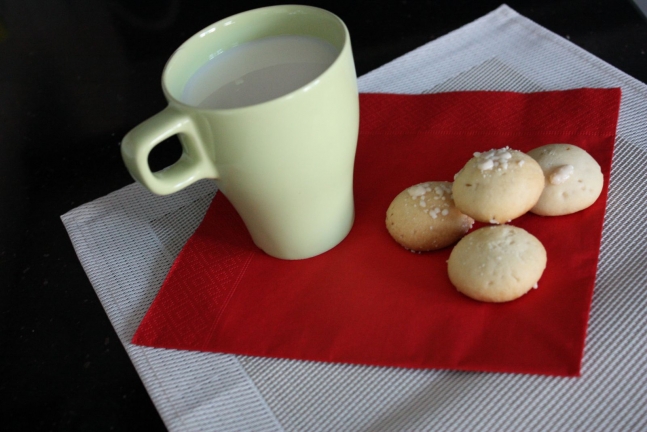 Eggless Butter Mint Cookies
Ingredients:
1 cup butter softened
3/4 cup finely crushed butter mints (I used Saybon But'r mints)
1/4 cup powdered sugar
1 tbsp water
2 cups all purpose flour
1 tsp vanilla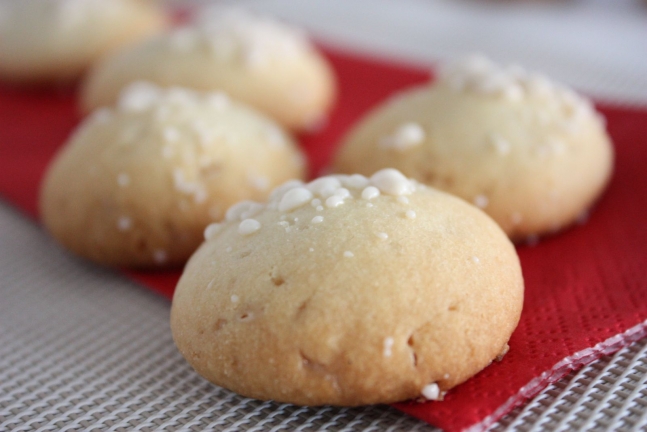 The HOW TO
I used a kitchen aid mixer to mix it all. So beat butter on medium to high speed for about 30 seconds. Add 1/4 cup crushed mints and powdered sugar. (Keep the remaining crushed mintsin a ziploc bag and seal it). Beat in the water and vanilla. Slowly mix the flour. Once done, cover the dough and chill in the fridge for an hour.
Preheat oven to 325 degrees F. Shape dough into 1 inch balls. Bake for 15 mins or until the bottom of the cookies are slightly brown.
Add the warm cookies to the crushed mints in the plastic bag. Roll gently and let the cookies cool on the rack.
Store cookies separating them with waxed paper.
Makes about 36 cookies.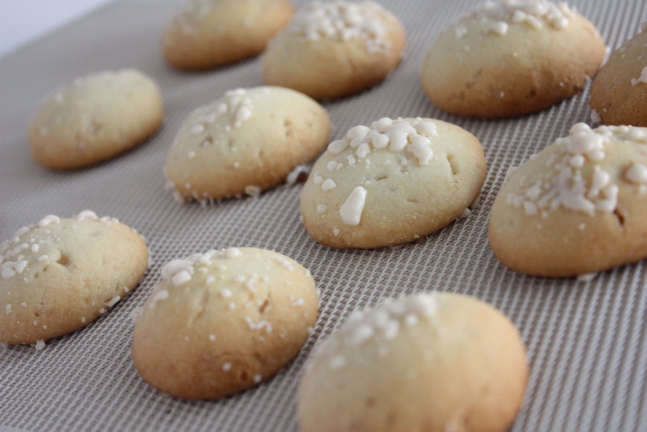 Enjoy baking these cookies. Its sure gonna be a hit. The only thing is that the cookie can be a bit gooey. So beware for some sticky icky sweet on your gums!
And why? because I used Saybon But'r Mints. Got these at Bulk Barn.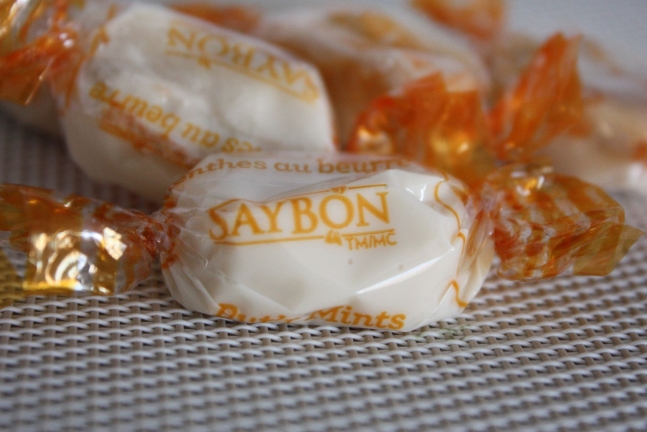 This recipe was adapted from Better Homes and Gardens.
You can make your cookie party even more of a hit with these handmade napkins!