Easter is a perfect occasion for spending some quality family time dying eggs and doing crafts. If you didn't think dying and decorating Easter eggs can be fun, check out the craft projects below.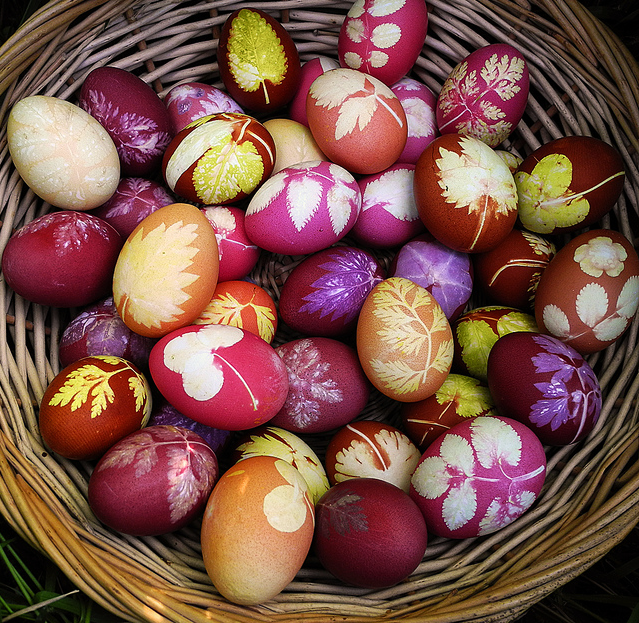 The photo above of most beautiful coloured eggs was taken by KurtFML on Flickr.

Here is how you can make your Easter eggs look like they have leaf prints.
To get this beautiful golden-brown color - boil your eggs in the water with onion skins.

Painted Eggs
Here some more ideas for painted eggs. See instructions on housetohome.co.uk.

Crocheted Egg Covers
Unfortunately instructions are in Russian, but there are a lot of images illustrating steps on marrietta.ru.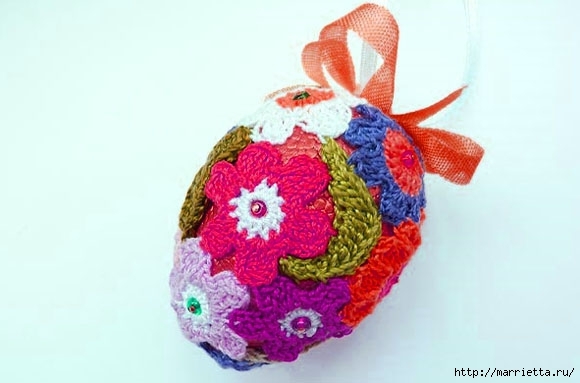 Wrapped Eggs
Or try wrapping plastic Easter eggs in brightly colored baker's twine, which gives them a rustic, homespun look. Instructions by landeeseelandeedo.com.

Paper Punch Eggs
Styrofoam forms provide the base for these clever, crafty eggs made by nikkiinstitches.com.

Chalkboard Easter eggs
These Easter eggs will last longer than a day. Read more on apartmenttherapy.com.


Easter Rabbit Table Decorations
These cute table decorations were made by a couple of seniors at serenityassistedliving.blogspot.ca.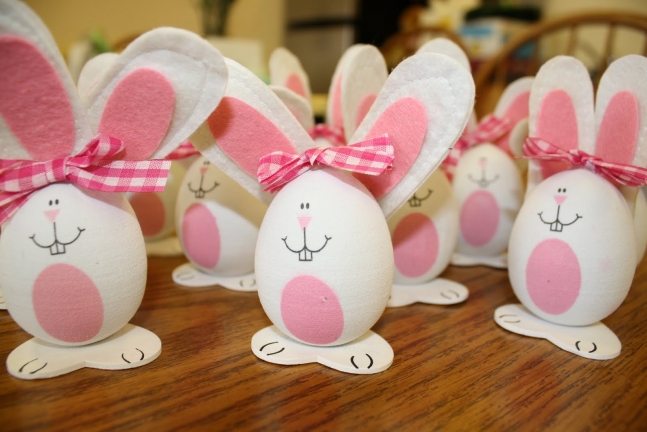 Handcrafted Easter Egg Baskets
These are just too cute not to try and make one. See instructions on southernidaholiving.com.
Easter Egg Vase
Another original idea is to place flowers throughout the house using glittered Easter eggs and a simple eggcup from allyou.com.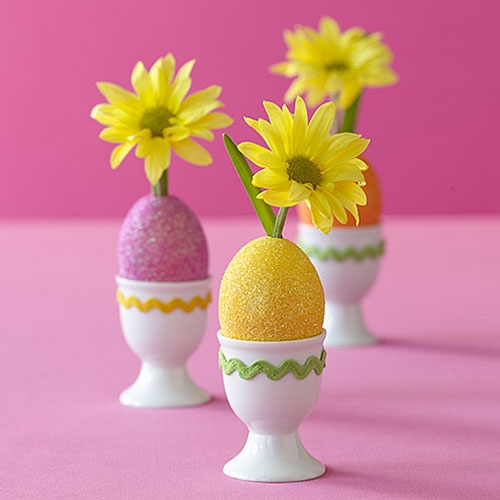 Eggsessories
Check out Easter projects from hallmark.com, like these Free Easter Printables.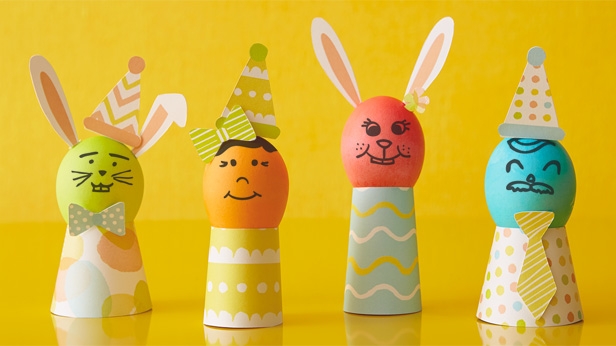 More Easter Egg Crafts
Check out momendeavors.com for even more Easter Egg Crafts.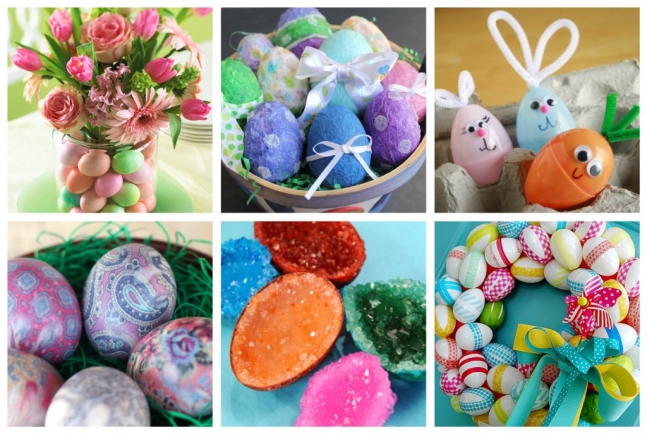 Also, check out wonderful handmade Easter Gifts posted on this site.
Easter Gifts from iCraft Sellers
How do you plan to decorate your home this Easter? Any Easter traditions in your family?