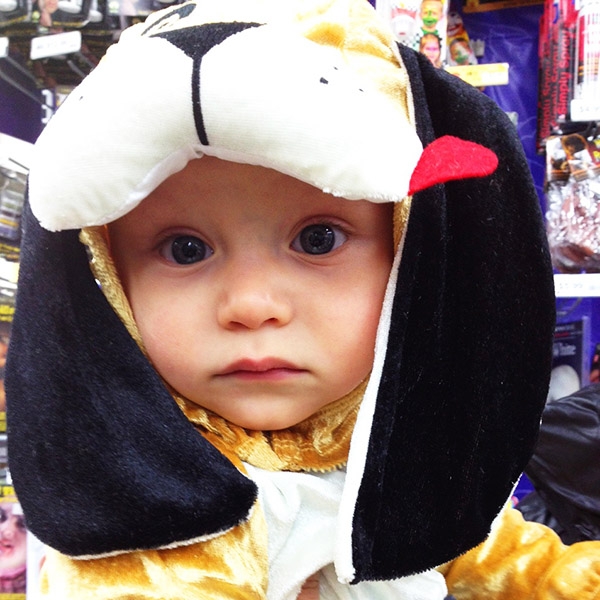 I wasn't a big fan of Halloween until I had my son Lucas. Dressing up babies and kids for Halloween is really a lot of fun! I can't make clothing, so I usually start looking for costumes online and then make a few trips to places, like the Party City or the Winners.

Here is me and Lucas in 2014 when he was still a baby. He is dressed as a cute puppy.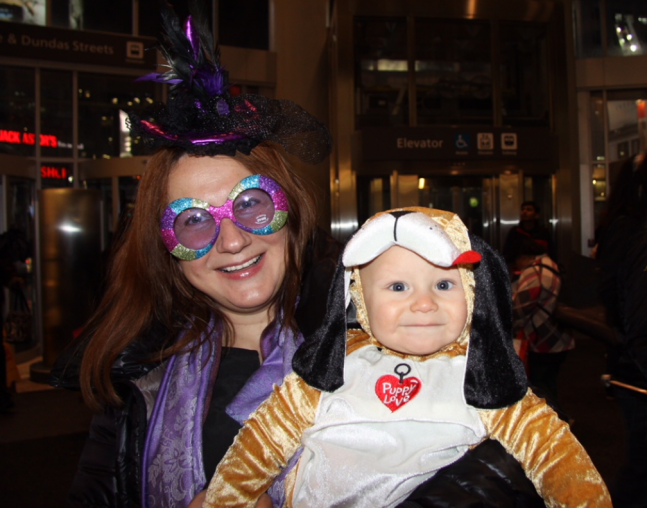 And here is Lucas with his grandma who is also not a big fan of Halloween, but dressed up specifically for him.
I think they both look adorable!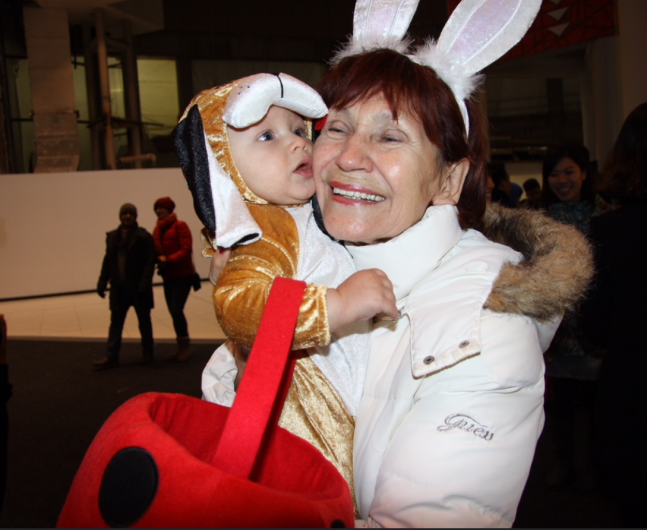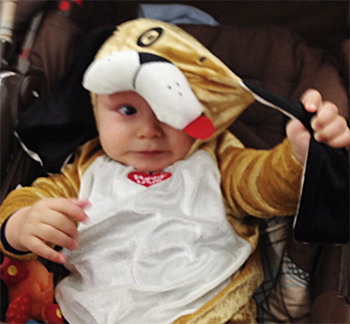 Not sure my son enjoyed trying on different costumes as much as I enjoyed dressing him up :)

When he was a baby, I dressed him up as a puppy and a cute teddy bear. He didn't care about costumes much.

When he got older, all he wanted to be is a fireman or Marshall, the fire dog from Paw Patrol. So I really didn't have much choice in picking a costume for him, but to get him a costume that he really wanted.

Lucas is almost 5 now, but he still loves everything about Paw Patrol.

Here is a photo of him from 2016 when he was almost 3 years old and dresses up as a Marshall from Paw Patrol. To say he was happy to wear that costume would be an understatement. :)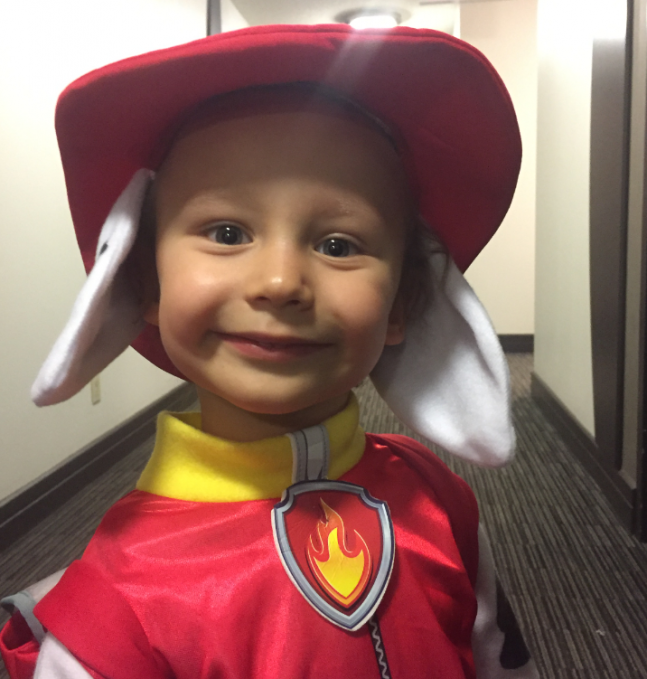 Here is a funny photo from 2017 of my son and another child (that we ran into an elevator) both dressed in the same fireman costume. The puzzled look on my son's face says it all!Ha ha...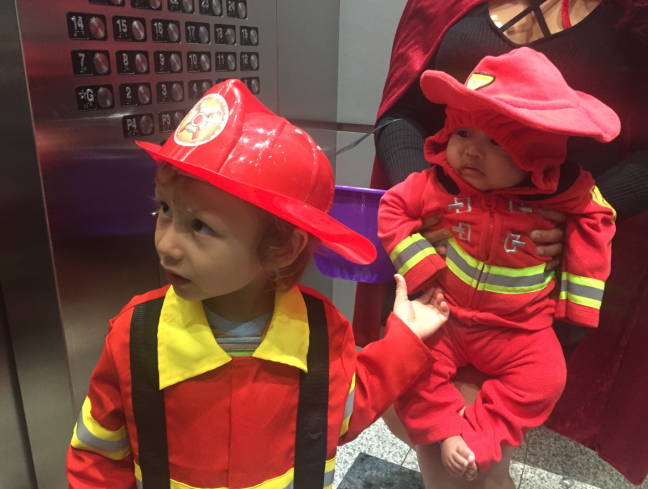 Lucas is going to wear the same fireman costume this year again, as he still loves it and the costume still fits him well.

What Halloween costumes are you buying for your kids this year?

Does anyone make their kid's Halloween costumes? I wish I could make them. That would be pretty cool.