On November 13, 2012 Hindus will be celebrating Diwali - the festival of lights. Diwali marks the victory of good over evil/darkness. On this day, the blessings of Goddess Laxmi is invoked. Goddess Laxmi symbolises wealth and prosperity. People wear new clothes, exchange sweets and good wishes. In the evening, lamps are lit all over the house and crackers are burst.
Let me give you a glimpse of the Diwali decor at my home.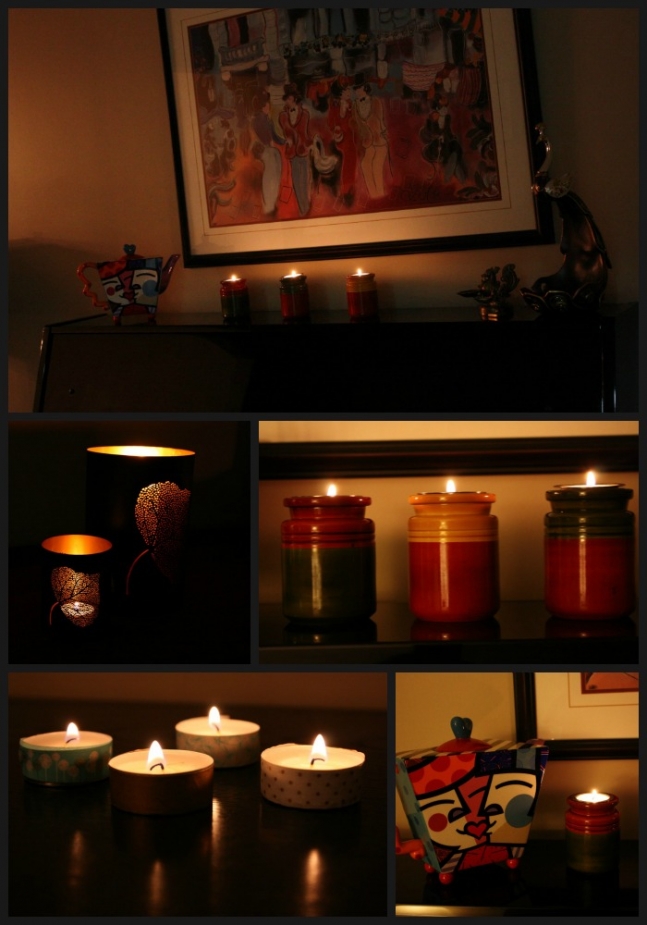 Washi tapes give tea lights a great and instant makeover. I found this idea on Pinterest. A few months back, I bought washi tapes in tuquoise blue and gold. I have wrapped 2 dozen tea lights so far. I plan to wrap a dozen more. You can get them from Omiyage - a Canadian based online store for Japanese goodies.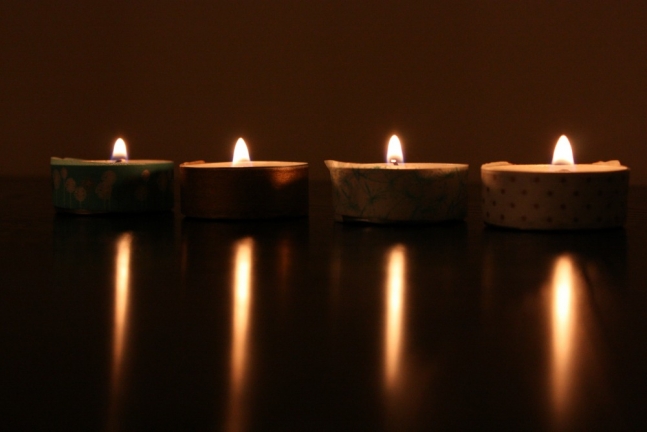 A close up of of the Washi tape tea lights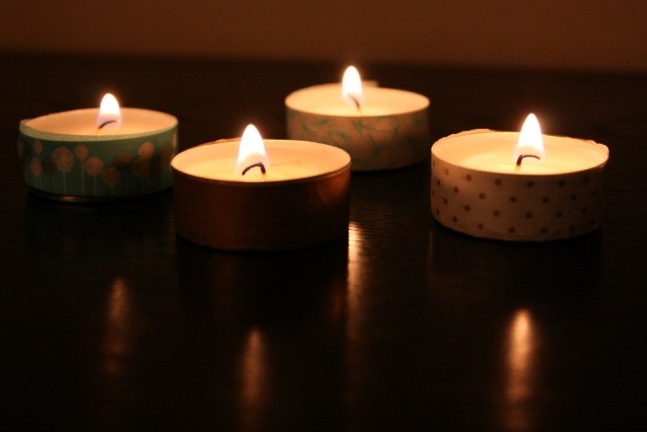 Barni tealight holders from Varnams These tealight holders are handmade by artisans from Channapatna India. They come in gorgeous earthy colors.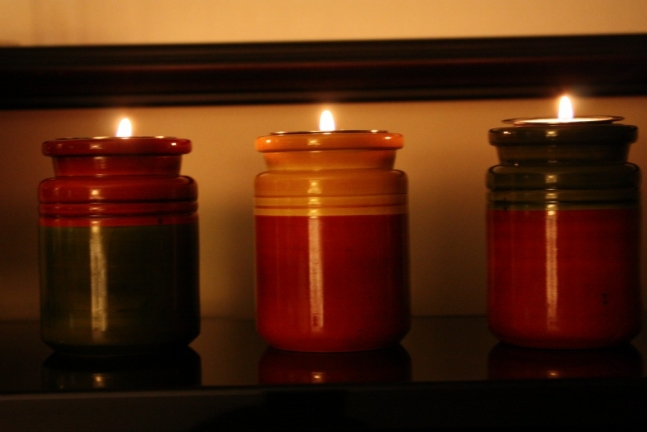 I fell in love with them so much that I bought a dozen of them. It was a heavy package that I received. They are made of wood and painted with vegetable dye. I can't wait to light them all.
The Leaves of the Peepal tree and Mango tree have a sacred significance for Hindus. And when I saw these candle holders at Crate and Barrel, I had to buy them. With a myriad holes on metal, these candle holders have a peepal leaf on one side and the Mango leaf on the other.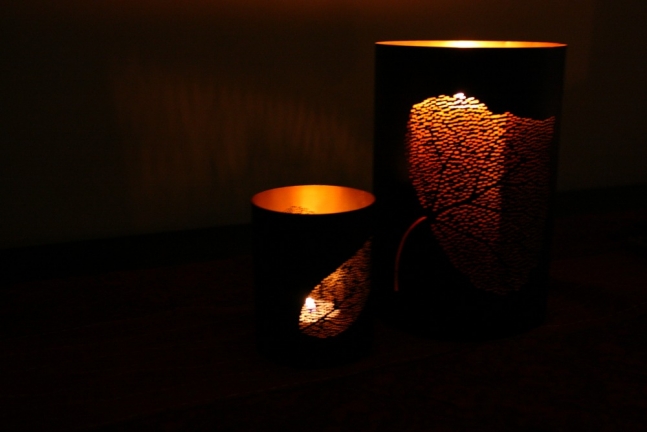 How exciting isn't it? I cannot wait to light them all
So here's wishing you all a very HAPPY DIWALI!
May your home LIGHT UP WITH JOY
THIS DIWALI!