For Indians the world over, Diwali, or the festival of lights, is the time for decorations, making rangoli or floral art, eating yummy food and sweets, dressing up and of course invoking the blessings of the Goddess Lakshmi!
So this year I am excited to decorate my home with tea lights. And more so, because my young daughters are in awe of everything new that they see, and its so much fun to decorate with them, since they find all my decorations... fabulous! (Ahhh...isn't that sheer joy)
This year Diwali falls on October 26, 2011 and its just around the corner.
Here's a peek of the Diwali decor at home for this year....
Rangoli or floral art on a bronze plate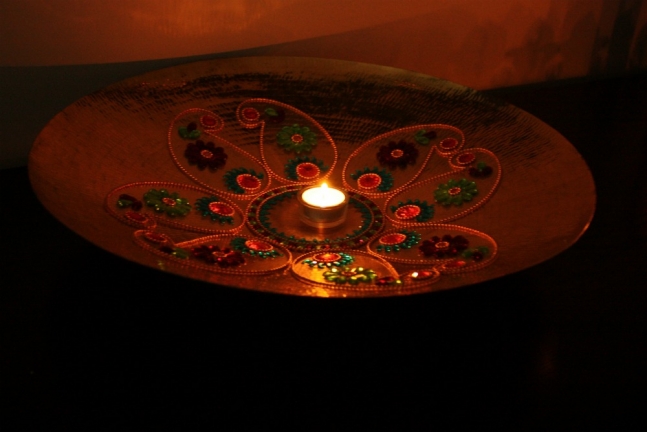 Some more bronze lights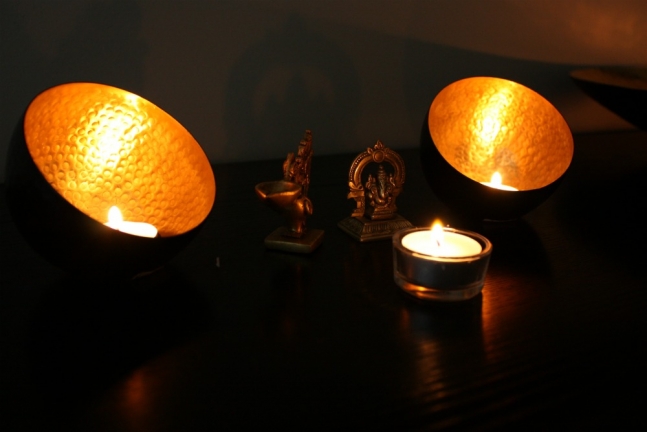 And some peacocks for added beauty