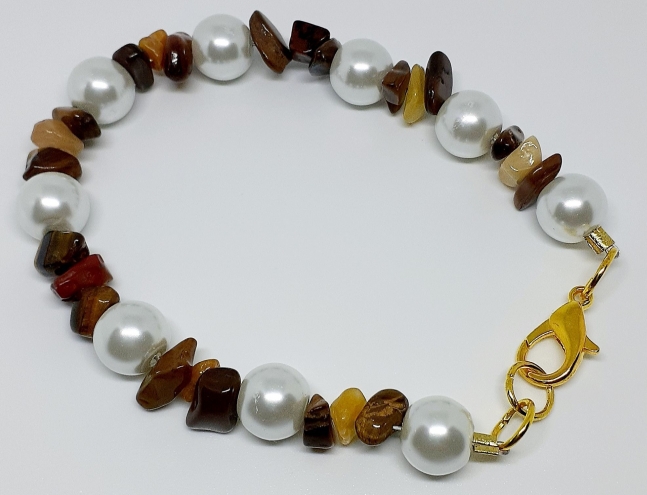 Have you ever looked through your bead stash searching for inspiration for a new project only to become disheartened because most of what is there is old, damaged, or not enough for what you had in mind? Or maybe you planned out a project, ordered the materials, and on delivery day, what you expected was not what you recieved? We have all been there.
Recently, I ordered several colors of glass pearls for a necklace that has become popular in my shop. Most of the parcels were okay - beautiful in fact. Unfortunately, one set of pearls were blemished and scratched. Not fit for the necklace I have been delivering to my customers. I immediately contacted the distributor, who issued me a refund for the damaged pearls, but I still needed to order more from another company to be able to continue offering the necklace to my waiting customers.
And what about these new undesirable and unwanted pearls I now had? I offered to return them but was politely told it was not needed (Isn't it funny how not even the distributor wants these damaged goods back). I put them aside thinking I'll probably never use them. But why not? Damaged and imperfect does not mean that beauty can not be made.
In the photos here, I have paired blemished and scratched pearls with very organic looking natural shell beads for a necklace, Tiger's Eye, Jasper gemstone chips, and rectangular wood beads for a bracelet and earrings. All of which could proudly be sold to a customer or gifted to a friend or family member. The take away is try to reimagine, repurpose, rethink those beads or findings that end up in the forever forgotten bead stash. Odds are there is something beautiful just waiting to be discovered.