Being a part of the jewelry world, you start seeing the new trends. Sometimes they're caused by celebrities and other times by jewelry suppliers. Basketball Wives, a TV series about women who are romantically associated with basketball players, has launched this new trend.

The earrings look a lot like this. I've been seeing them ALOT - on the Brooklyn buses, eBay stores and on the street.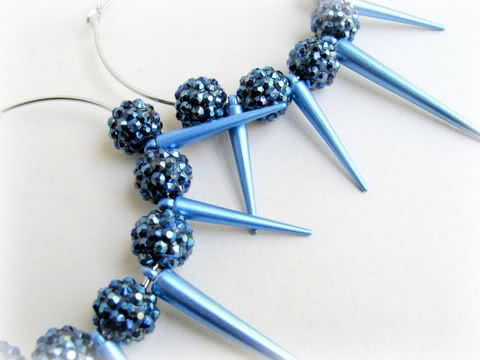 I personally don't like them, but I'm very glad that they are popular right now because they are fun to make and jewelry suppliers are flooding the market with items that will allow you to recreate that look. So basically the earrings consist of a large hoop, glittery beads and spikes, yum.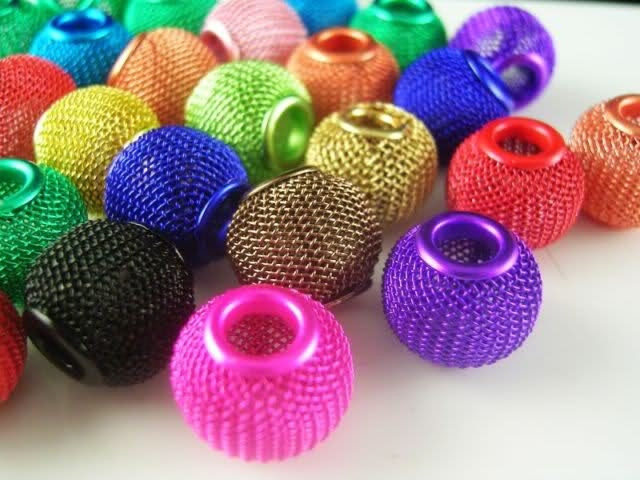 Most people can even venture into creating their own, isn't that dandy? With the appearance and popularity of this jewelry trend, I can see that it will encourage other jewelry trends as well. Big colorful hoops become super appealing. Spikes, which had a reputation for representing the punk community will become more mainstream as other jewelry designers incorporate it in different ways. Also big glittery ball earrings will surface as well, its about bling you know!
So far I have fully embraced the tidal wave of spike supplies. They're available in different sizes and colors, though, they're made of plastic not metal to my dismay. So far this is how I have used them.
Visit my iCraft Store: Panzell Jewelry to see more!

Hope you enjoyed my post! I notice many jewelry trends on both ends of the jewelry business, creating and selling, so I thought I might share them with you. Hey, it would be nice to know other people notice them too, drop me line so I know I'm not alone. Ciao!