I never thought of a graffiti, as an art form, until I moved to a bigger city. Standing in front of a huge mural painted on a side of a building was a powerful experience for me. Painting at that scale was impressive, and somehow, it nicely blended into the building's surface and complemented its architectural elements.
Here are a few wall murals that exist in a complete harmony with the buildings that they've been painted on.
Wall Murals by David Guinn
The Four Seasons in Philadelphia
Acclaimed Philadelphia mural artist David Guinn is well-known for his paintings of the natural world.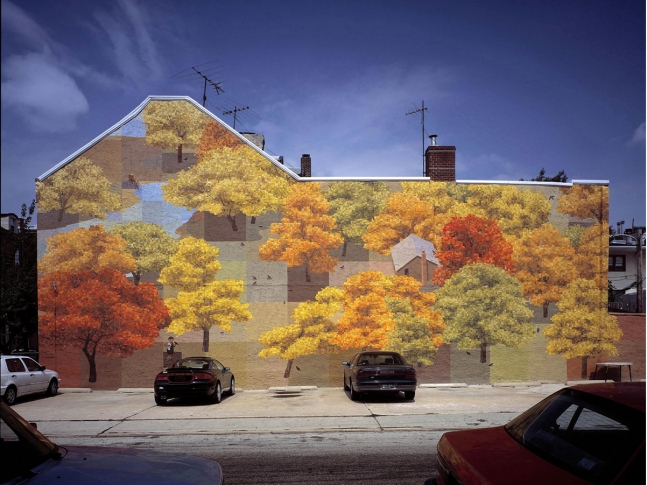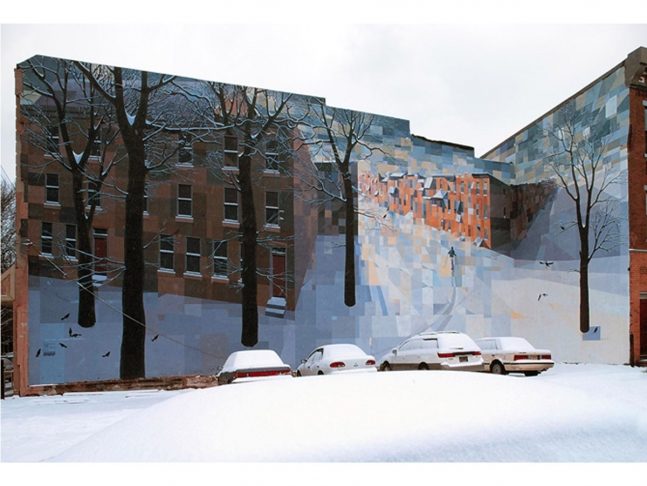 The Four Seasons in Montreal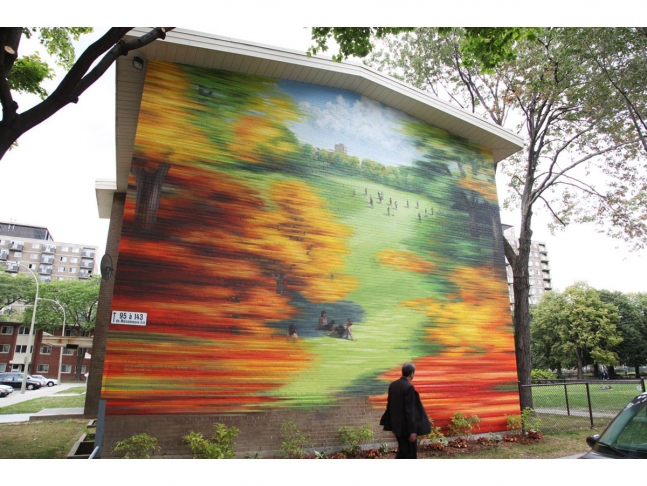 Autumn Revisited
Fleisher Art Memorial, Philadelphia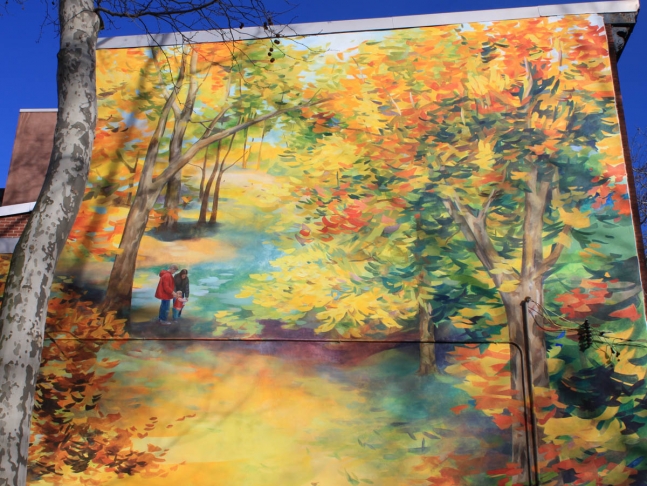 Sartain Garden
Sartain and Locust Streets, Philadelphia.



Lisbon Graffiti
The derelict buildings of Lisbon are providing an enormous blank canvas for urban artists, who are creating street art bold enough to stop the traffic. This corner building shows work by Os Gêmeos and Blu.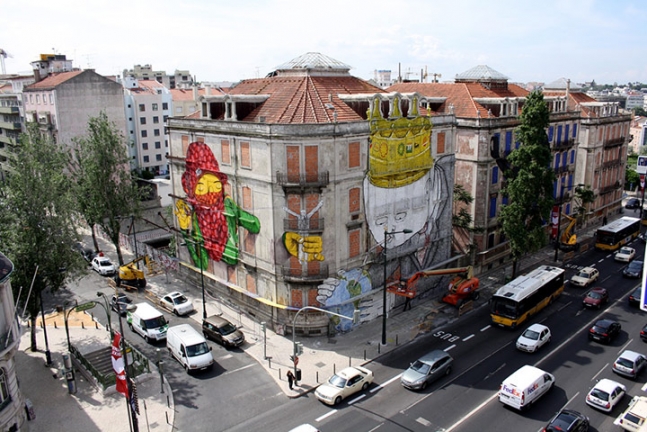 The crocodile on the left is by Ericailcane, an Italian artist.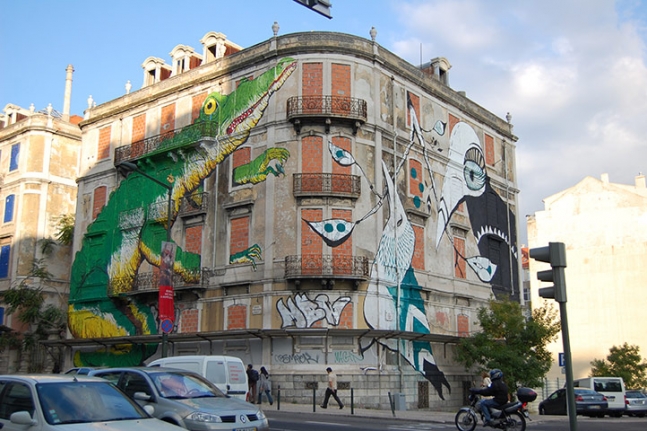 Birds Graffiti on the right is by Lucy Mclauchlan, Av. Fontes Pereira de Melo, Lisbon.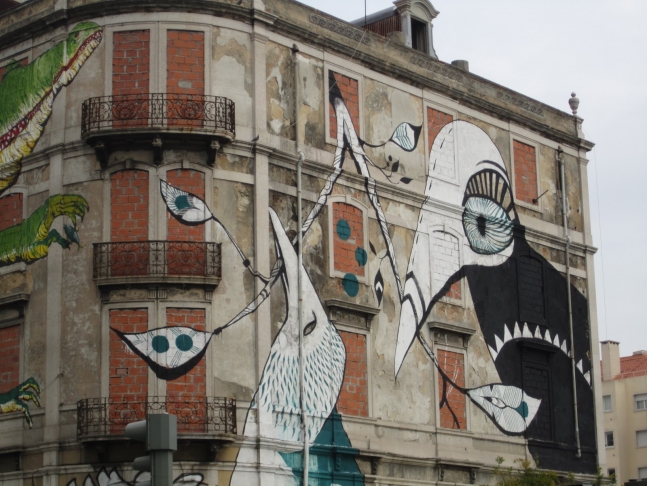 Titanic Painting, Street Art, Berlin Germany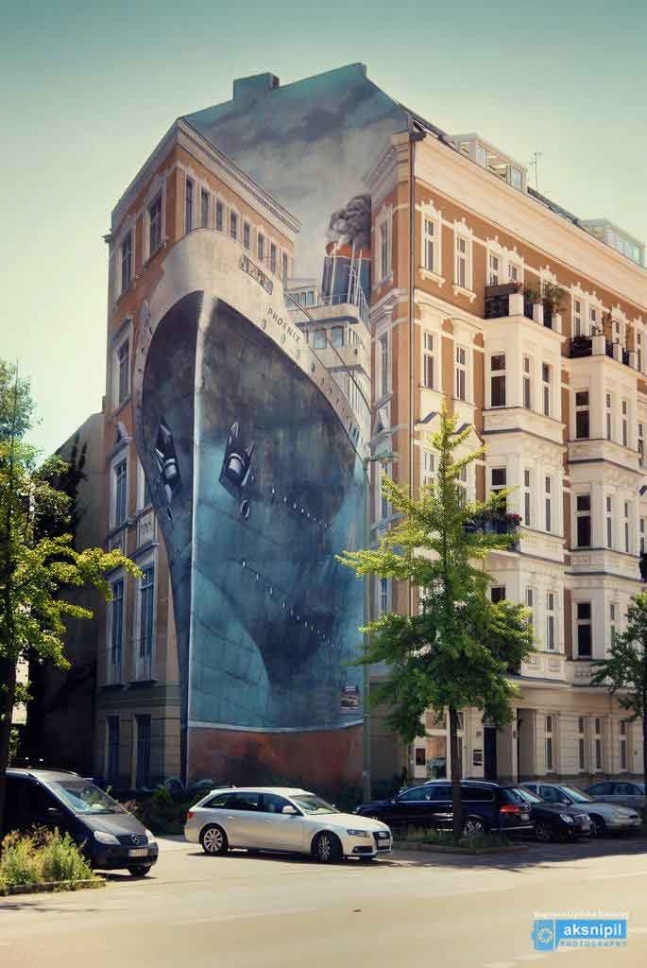 Street Art Murals in Lodz, Poland
The city of Lodz in Poland is promoting the work of street artists from around the world as a way of creating a cultural re-invigoration of this city. Aryz (photo © Courtesy Urban Forms)



Eye Deceiving Wall Murals by John Pugh
ACADEME, California State University mural has been a landmark in downtown Chico since 1980. It was painted by an American artist John Pugh known for creating large wall murals giving the illusion of a three-dimensional scene behind the wall.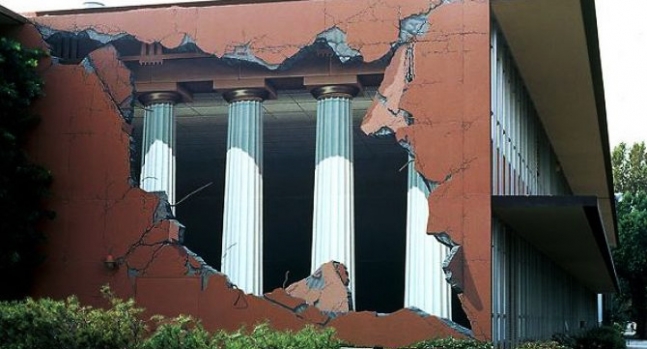 Main Street, Los Gatos
This Egyptian style mural adorns a wall in Los Gatos, California. Pugh sometimes paints people into the mural to heighten the 3D effect.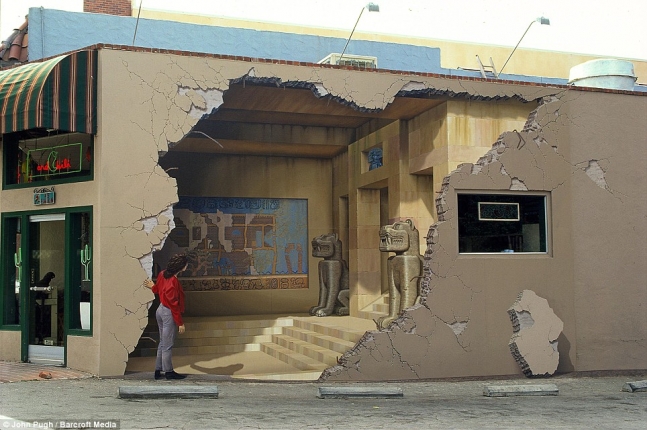 How do you feel about street art? Do you think street murals beautify our buildings and city walls? Do you usually notice and admire them or don't pay much attention to them?