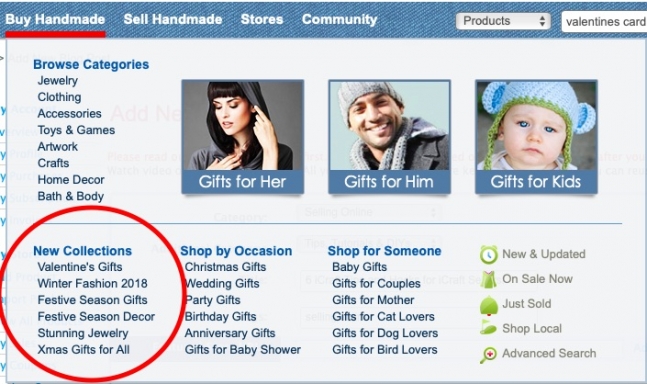 Public Collections:
Collections are a great way to get your product noticed by potential buyers!
Did you know you can see all our collections by hovering over the 'buy handmade tab' then you will see the header called 'new collections'?
Want to make your own collection?
-Favourite an item (This can be done on the product search page there is a small heart icon or on a listing image by hitting the 'save' heart by the add to cart)
-Hit 'create a new listing' and write your theme for the collection Ex. Valentines gifts, winter fashion.
-Hit submit!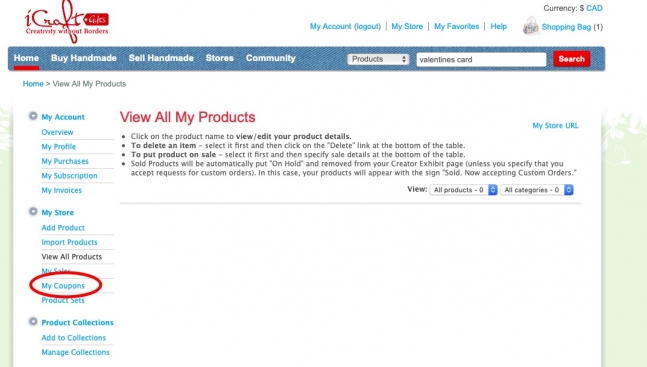 Coupons!:
Make a coupon for your store?
When you want to offer a discount we offer options to offer a fixed dollar amount off, a % off or even free shipping!
How to?
-Hit my account
-Your store name
-Under 'my store' hit 'my coupons' and you can create them all there!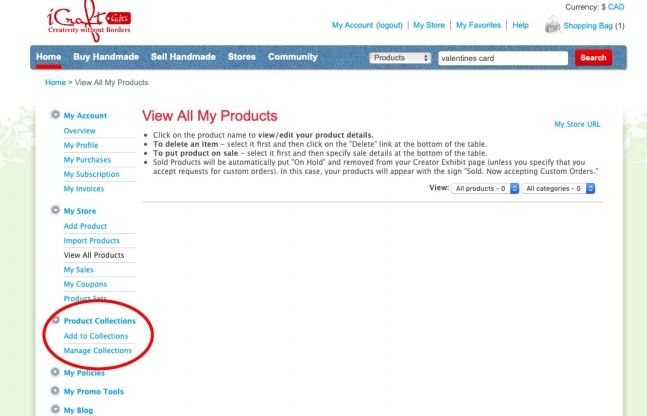 Store Collections:
Create own store collections to organize your store front.
Ex. If you sell body care you could separate your products into categories such as:
Soap, lotion, body oil.
How to:
-My accounts
-Click 'view all products'
-Look at side bar and click 'manage collections' and 'add a new collection'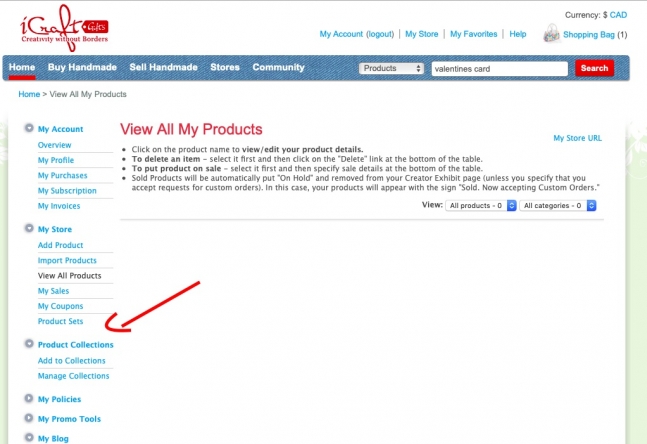 Product Sets:
Using product sets a sellers can pair up matching products and offer additional discounts to your customers, % or free shipping if all the products are bought together, to encourage sales of multiple products.
These sets display on the side bar of your product listing, when people click on your products.
You can add up to 4 products to a single set!
How to:
-My accounts
-Click 'view all products'
-'My store' and click 'product sets' and hit 'make a product set'
Promotional Widget:
Did you know about the promotional widget?
You can embed the widget in to blog post and build your promotional widget to show items in your store, specific products or even specific categories like jewelry.
Check it out here:
https://icraftgifts.com/banners-widgets.php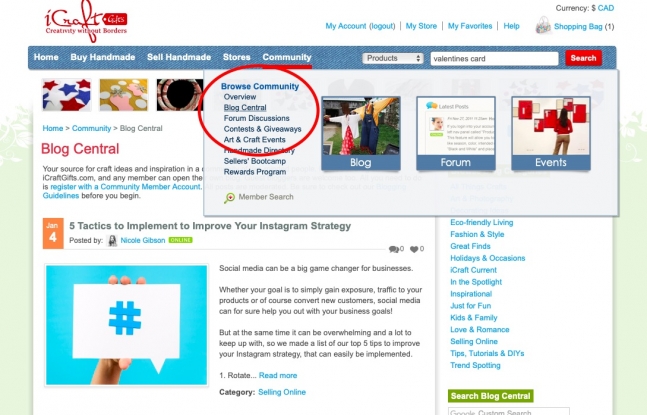 Blog Central:
Being a seller on iCraft means you have access to our blog central, where sellers can post blogs about their product, helpful tips or seasonal content, it also means you can read all the content!
Check out our blog central here:
What are your favourite iCraft seller tips or tricks? Let us know down below!