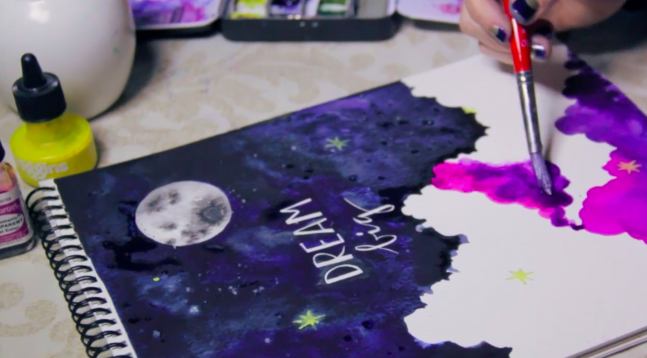 Are you looking for ways to drive more traffic to your iCraft shop in 2018? Or for ways to earn more online broadly?

It can seem overwhelming, but growing a following is one of the absolute best way to expand your online earnings as a crafter. While you can't expect an email list of 10,000 overnight – if you take the right steps, building an online following is also 100% achievable.
Follow these 5 simple steps to grow your online following as a crafter today.
1. Start a craft blog
We had to start with the most daunting -- starting a blog is one of the best possible ways to assert your brand and to grow an email list. People get bogged down wanting their blogs to be perfect, but don't let perfection get in the way of great! You can use a simple platform like Squarespace or Wordpress to get started. Make sure your blog includes lots of images of your work as well as an email signup form – you're going to want to be sure you have a way to reach your fans. Once your blog is up and running, the key is to post as consistently as possible about your projects. If writing isn't for you, consider posting photos or linking to articles and resources that you find helpful.
2. Join online craft communities
There are tons of specific craft communities online – Ravelry and Craftjuice are two great examples. Not only will these communities enable you to meet tons of like-minded crafters, but they can also put your work in front of tons of potential buyers and followers.
3. Teach your craft online
Teaching your craft online is an amazing way to grow an online following because it allows you to monetize your followers every step of the way! Online learning platforms like Skillshare make it really simple to get started. Most successful crafts classes on Skillshare are just 20-40 minutes of video and teachers earn money for every student who takes their class. Oftentimes, teachers who come to Skillshare with no followers are able to get a couple thousand followers on the platform in just a few months. Head here to get started and the Skillshare team will work with you throughout the class creation process.
4. Create social media profiles
While you don't want to overcommit yourself, at the very least consider setting up a Pinterest and facebook. Crafts photos are incredibly successful on both and by simply reposting your blog posts on these sites and asking your friends and family to share, you can expand your reach dramatically.
5. Link all your profiles together
Diversifying your online presence through a shop, blog, class, and social profiles allows you to cross-market your work and makes each of your followers far more valuable. For instance, a buyer on iCraft might always want to take your Skillshare class. Or, a Facebook follower might want to check out your blog. Additionally, by linking each of these profiles to one another you increase their rankings in google search.
We know it seems like a lot, but setting up an online presence and growing a following as a crafter is worth it. With the New Year on the horizon, now is the time to set yourself up for crafting success!
Is your store ready for the Holiday Rush? Download our checklist to make sure you don't miss any steps in your holiday e-store preparation.
---
Join our Sellers' Facebook group to participate in discussions, talk about your obstacles and find support from other crafters, share your stories, and stay on top of the latest trends in the handmade business.
Give us likes, follow us on Instagram, Facebook, Pinterest.
Subscribe to our newsletter
Share on social!