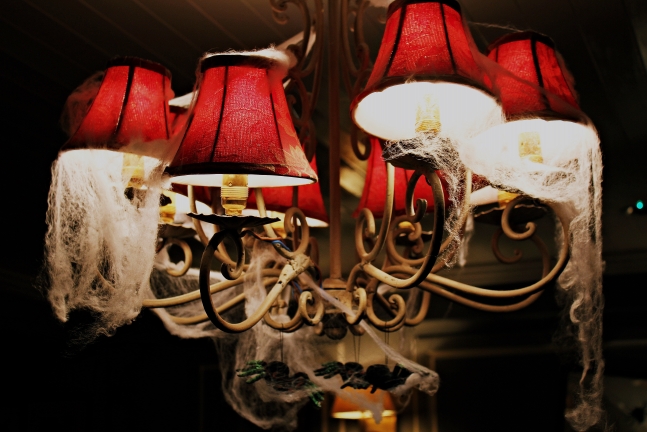 The Halloween season is quickly approaching, and there's no better time to decorate your home. Check out some of these ideas to get you started with a simply "spook-tacular" Halloween home decor.
Halloween colors
Traditional Halloween colors of orange and black are still great for home decorating. However, if you want to try a new color combination this season, other options include: black and white, black and metallic and even pastels.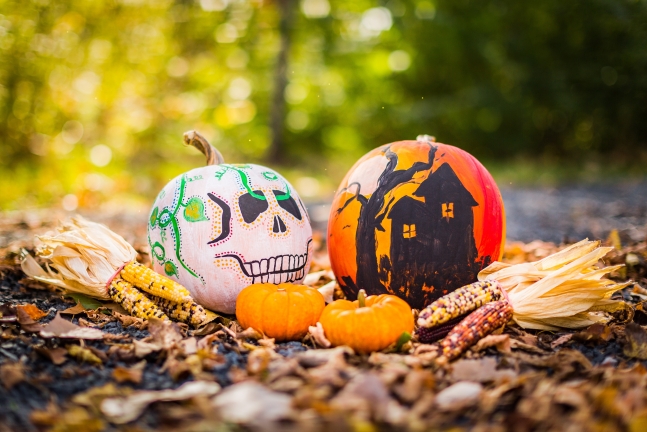 Pumpkin Decor
Pumpkins are a seasonal decorating favorite, and there are so many ways to use them in your home. From traditional carving and painting to adorning with buttons or wrapping in fabric, the possibilities are limitless. Here are a few design options to get you started:
You can easily monogram pumpkins with the initials of family members with glitter, buttons or puffy fabric paint.

Nail heads added to pumpkins will create a studded, modern look.

Wrapping a pumpkin in fabric, such as burlap, is a great addition for your Halloween home décor.

Finally, apply duct tape, in a design of your choice, or decoupage with a unique pattern to create unique pumpkin designs.
Halloween Wreaths
Seasonal wreaths are another great addition to your home for Halloween season. Wreaths quickly and easily set the tone for your seasonal home décor.
You may choose a scary wreath, such as one decorated in skulls and fake blood, or you might go for a more traditional approach, such as a pumpkin- or leaf-covered piece. Want a new idea that celebrates Halloween in an elegant, yet not-so-traditional, manner? Try a wreath covered in black silk flowers, finished with a black bow. It offers a fresh, refined addition to your Halloween décor.
Paper silhouettes of bats that appear to be in flight, witches, skeletons or even mice make excellent additions to your home. Placed throughout your house—perched on bookshelves or hiding behind furniture pieces, for instance—silhouettes made from black construction paper are easy ways to add to your Halloween home décor this season.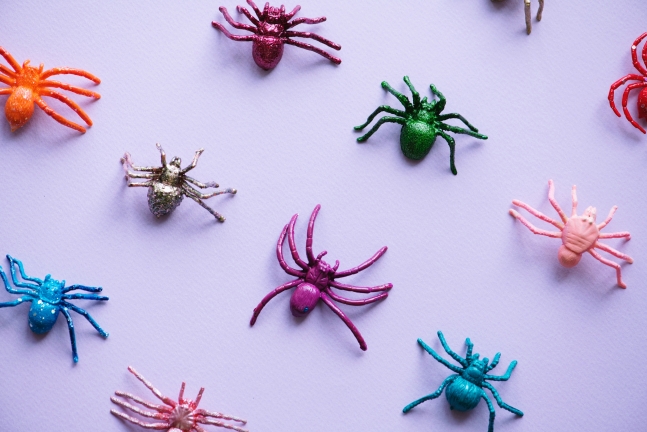 Don't forget the extras such as cornhusks, scarecrows, ghosts and witches, which can easily be added throughout the house.
Halloween Scenes
While each of these ideas can work on their own, perhaps one of my favorite Halloween home decorating ideas is to create scenes throughout the house.
Here are a few examples:
In a front window, cover window treatments with fake cobwebs (easily made with cheesecloth or cotton), add flying bats to surrounding walls, light a few candles in the window and play eerie music for a creepy, chilling effect.
Outside your home, you can easily create a spooky scene on your front porch. First, place a wreath of your choice on the front door. Use pumpkins as bases, add tall tree branches to the pumpkins and hang fake birds or flying bat silhouettes to the branches. Add cobwebs to complete the look.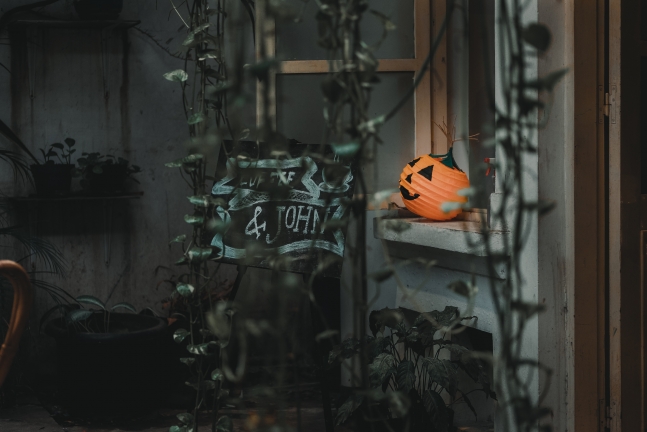 As you can see, there are so many ways to decorate your home for Halloween this season. Do you have an especially creepy or creative idea for Halloween home decorating? Please feel free to share!
Do not miss any seasonal home decor ideas. Follow us on Instagram, Facebook, Pinterest. Subscribe to our newsletter!