About Our Shopify App & Who Should Use It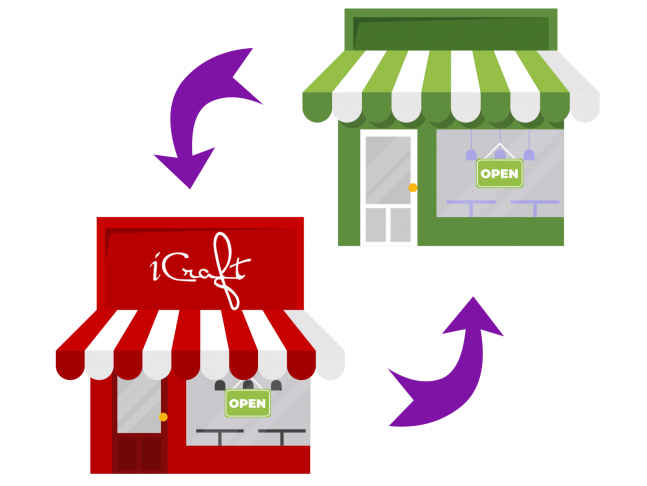 We built this Shopify App to help people currently selling through their own stores on Shopify platform to quickly setup their stores on iCraft marketplace or to let people currently selling on iCraft to setup their own shopify stores, without dealing with CSV file uploads.

The app does continuous syncing of your products, allowing you to sell the same items in two channels simultaneously and never have an outdated product inventory. Read more about our app on Shopify. (link to be provided after approval)

The app is FREE and easy to install.

Who Should Use This App
People that are currently selling handmade items on their own sites on Shopify platform, who would also like to open a store on iCraft marketplace and import all their items at once. (you can disable app after you download all items if you are not interested in contineous products syncronization)
People that sell on both iCraft and Shopify platform and are interested in contineous syncronization of their products and orders.


Last Updated: Sep 1, 2020