Creating Product Collections
Product Collections allow you to group similar or themed products together within your iCraft store.

You could group all "Xmas Decorations" together or all "Gifts for Kids" or all "Affordable Jewelry" into one collection.

Here are some examples of Product Collections: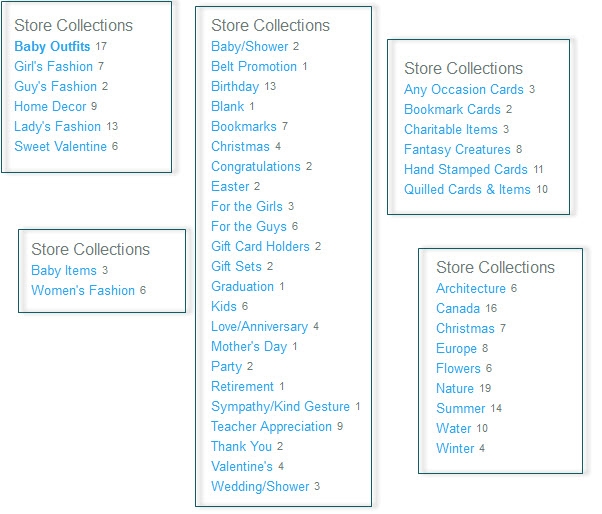 You can find these links on the left nav within some stores, like this one - icraftgifts.com/fairy-cardmaker.

Benefits of using Products Collections:
Collections help your potential buyers to easier navigate your store.
It helps you to simplify promotions:
You can give your buyers a specific URL for individual product collections, like this one - icraftgifts.com/the-knitting-lady/by-collection-15/#products
You can create "on Sale" collection or seasonal/holiday collection, "feed" the collections to your Facebook Shop and run the promotions for them separately.
Related articles:
How do I place products on sale?​
What are the Social Feeds and why do I need one?