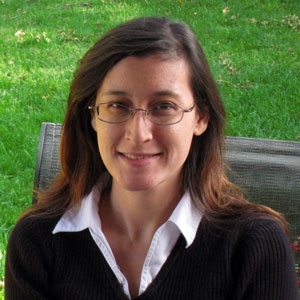 From childhood, Lisa Topps has been fascinated with paper art. Her designer card business, Fairy Cardmaker, reflects her love of fantasy, magic and card making. Her "business plan" is to ensure that each customer gets just the right card. She shares her talents in other ways such as her Fairy Cardmaker's Workshop to benefit animal rescue and her iCraft blog Challenges for card designers and other artists.



Please give us a brief bio – introduce yourself.

I have always been a paper lover. Even when I was a little girl, I would make paper sculpture birds from paper plates and strips of construction paper. Later, I would make paper dolls, cover them with Scotch tape and then design all kinds of outfits for them. I was introduced to Scrapbooking 10 years ago and migrated to making cards about 4 years ago. Cards are self-contained works of art, so I feel like I'm accomplishing more when I make them over scrapbooking. Now I teach card-making workshops and other paper art classes for a local animal rescue.

When I am not playing with paper, I am tending my career as a Chartered Accountant. The firm where I work caters to medium and small privately owned businesses, partnerships and proprietorships. My niche there is in training and quality control. Art gives me a break from rule and regime (which is all being rewritten right now by the powers that be to boot!).


You've reinvented your Ensorcelled Minds Inc. business. Is there a story behind your new business name Fairy Cardmaker?

I adore fantasy stories of elves and dragons and fairies and magic. Ensorcelled means "to be hypnotized by means of sorcery". It was my way of saying "Spellbound Minds" but it is a little-used word, hard to remember and pronounce and far more ominous sounding than it needs to be. So, I decided to pick something still in the realm of fantasy that is easier to remember and more upbeat. Fairy Cardmaker is my spin on "Fairy Godmother" from Disney's tales. I strive to be a magical caretaker who helps to ensure you have just the right card for just the right event that will turn heads and let you shine.


Paper sculptures is the best way to describe your beautiful card designs, which are embellished with many types of paper art including stamps, paper filigree and die cuts. How did you find your niche?

Being involved in quality control of our engagement files, I have a tendency toward imposing order on chaos. In my simple view, what my customers need is a handmade greeting card that wows and still goes through the mail! I have seen many cards that are so stuffed with decorations that they are too bulky to mail without special envelopes or extra postage. People have described my style as "clean and simple" and I describe it as a "minimalist" approach. I want to provide cards that are both tasteful and functional. Functionality is paramount! Some cards are meant to be mini-tapestries or frame-able art, and that's fine, but my niche is using designs that work as cards. The only exceptions to the rule are the quilled cards which I recommend be mailed in a cardboard sandwich.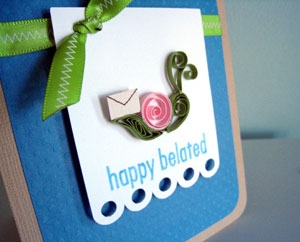 You mentioned that you offer Fairy Cardmaker's Workshops to benefit the Southern Ontario Animal Rescue. Tell us a little about your workshops. Are you planning to continue them next year?

Absolutely. Some of the cards in the shop are extra kits from the classes. Some of the cards in the shop inspire kits for upcoming classes. It all goes together!

In fact, the workshops came before the online shops. I approached a charity about selling cards to benefit them and to teach card-making in the community. The community part hasn't blossomed like I'd hoped but I have a dedicated crew of friends and family who regularly attend the sessions. Most classes are card-making classes where I design and pre-cut kits but we have also made a stand-up folder, a scrapbook cube, a post-it note holder and a pizza box style container. Half the class fee goes to the charity. Extra kits are sold afterwards for participants to take home with a portion of those sales going to the charity too. I often host a raffle at the workshops where all of the proceeds go to SOAR. Most workshops raise enough funds to microchip a dog's ear or to buy food for the month for a dog's foster family.


Along with your iCraft Creator Exhibit, you have an iCraft blog. Tell us a little about the Elemental Challenge on your blog.

I like blog challenges. I participate in several kinds on a random basis. I prefer sketch challenges but I also do colour challenges or theme challenges. What I like about challenges is that they help me to look at my inventory with new eyes. How can I create that texture? What patterns can I pair for that colour challenge? Do those sketch shapes lend themselves to any particular event/occasion?

I wanted to start up a challenge on iCraft to help sellers get exposure and have fun. To make it cross-functional to many artistic disciplines, I picked the broadest theme I could find: nature. I chose the elements because they can be represented in so many ways, the easiest of which is colour.


Your Quilled Cat design was inspired by a stamp. Where else do you find inspiration for your designs?

Tattoos! In order to make my die cuts, I need to see things as they are in basic shapes. The category of tattoos called the tribal style category really helps me to do that.

What are the steps to your creative process for your card designs?

While some people are able to pick up an element of design and build their whole design around it, I need a plan! I usually start with an idea which is often what I want my focal point to be. From there, I find some colours that will go together. Then I start building the design: the layout (most of mine are blocked off or sectioned rather than organic and flowing); textures to use; embellishments to add; and what sentiment for the card.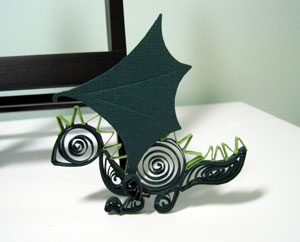 What has been your favorite design so far and why?

I like my bookmark cards because they have function, utility and beauty all in one! Even if they might not be the most embellished or the most intricate, I like them. After that, anything embossed, like my anniversary card! I'll take embossing over glitter any day!


Besides your cards, you also design quilled paper sculptures. The Quilled Dark Green Forest Dragon is my favorite. Have you ever considered publishing some of your designs as kits?

There are plenty of kits out there. I don't feel it's my market. I do like to teach but I generally teach techniques more than produce instructions for products.


Would you like to share any techniques or tips with our readers?

A couple of my favorite techniques are embossing and glitter/flocking. Embossing is a single step that adds texture without bulk and can be further embellished for different looks (like inked or sanded). Glitter and Flock (which is fuzz) is an extra layer of sumpin' sumpin'! (But both are messy.)


How has the internet helped your creative process and your business?

I use the internet as a research tool. I can look up tribal art tattoos or colouring book images to see things in their simpler shapes. I resisted blogging for some time, but once I started trolling other people's blogs, I realized it can be a fun and interesting environment. Besides, that's how I found all these challenges to inspire me!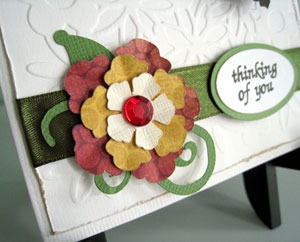 Can you suggest any books, tutorials or videos that will help the beginner in paper art?

Honestly, I took a single class at the Michaels Craft Store to learn quilling, however there are many kits and books available through Internet shopping. For cardmaking videos, my favorites come from a few blogs:

http://www.clips-n-cuts.com/
http://stamptv.ning.com/
http://scraptime.ca/blogpage/

For cardmaking inspiration, I recommend Splitcoast Stampers HANDS DOWN. They also have papercraft tutorials every Wednesday.

http://www.splitcoaststampers.com/

All of the sites recommended here are free to watch.


Do you have any general advise for artists just getting started?

By far, I recommend knowing the copyright laws. I watch a lot of free tutorials, but those are someone's hard earned ideas shared freely. Someone spent a lot of time coming up with those measurements and instructions and sometimes downloadable templates too. I wouldn't sell something that wasn't already widely known or that I hadn't put my own stamp on. Same goes for papers. Manufacturers pay designers big bucks for designs so you have to know which ones allow you to sell things made with their products or not.

Once you know what you can do, know where you want to do it. That means - understand your target market and put yourself right in the middle of it!

Lisa, thank you for giving us your time and sharing your thoughts.