How to Create Promotional Widgets
Start entering information in the form on the left side to overwrite the default settings. You can completely customize this widget - change widget Title, update text color, add a border around your widget, change size of product images etc.
Click on "Preview Widget" button to see if you like what you've build so far.
If you are not happy with the spacing or the color, keep updating the form fields, until you like what you see.
Once you are happy with your creation, simply copy the code at the bottom of the page and paste it within the code of your personal site or blog (in the spot where you want your widget to appear).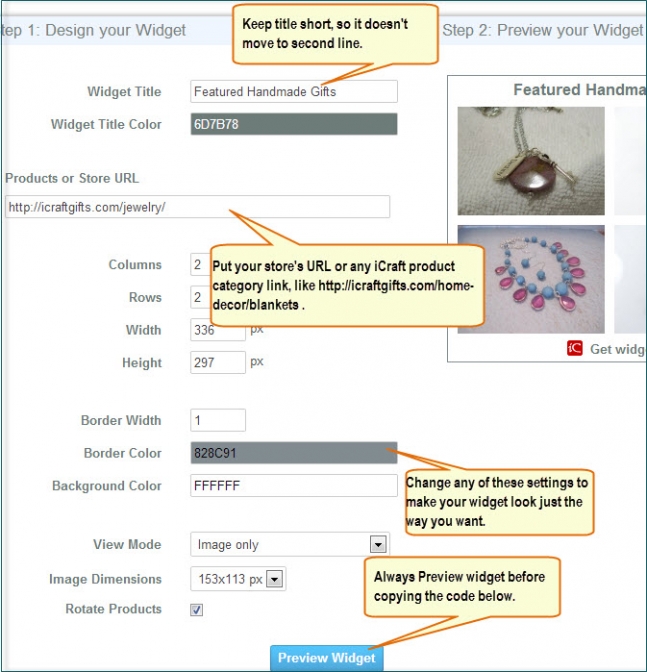 This widget is not meant for Facebook. We'll provide info on how to add it to Facebook later.